Study Captures Sunken Meadow's Role as Long Island Tourism Destination
Albany, NY - March 3, 2016 - For generations, Sunken Meadow State Park has beckoned visitors with a welcoming beach, six miles of walking and hiking trails, and a lengthy boardwalk overlooking Long Island Sound. Now, a new study highlights Sunken Meadow's role as a local and regional destination, and reveals the starring role of diversity in its success.
The visitor study, issued by the Open Space Institute (OSI)'s Alliance for New York State Parks program and funded with a grant from the Dyson Foundation, clearly quantifies the impact of Sunken Meadow, which every year attracts 2 million visitors for a picnic, swim or celebration with extended family and friends. Nearly 60 percent of all park-goers originate from Suffolk County, 23 percent from New York City, and 9 percent from Nassau County, with the rest arriving from upstate or other states altogether.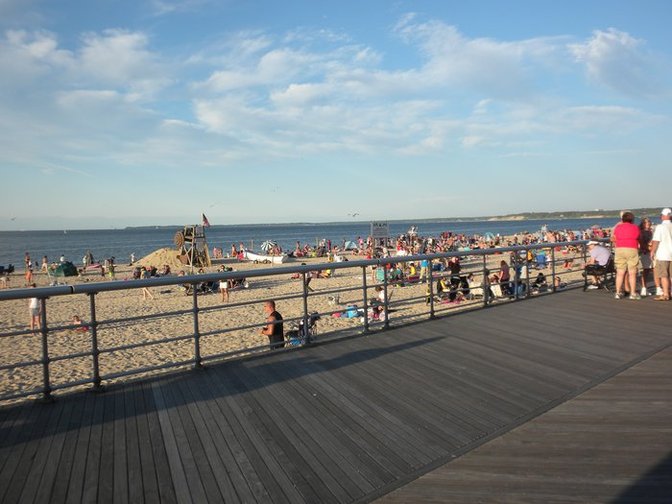 Another insight captured by the survey is the changing dynamic of the park from weekday to weekend. The percentage of Spanish-speakers grows from 13 to 29 percent weekdays to weekends, while rates of African-American visitors grow from 1 to 14 percent. This added weekend diversity transforms Sunken Meadow from an already busy park on weekdays to one that is even more bustling and dynamic on weekends.
"Sunken Meadow is a convenient, 'backyard' park that through the loyalty of generations of residents is now integrally woven into the fabric of Suffolk County," said Erik Kulleseid, executive director of OSI's Alliance program. "Increasingly, it is an inviting, family-friendly getaway for city residents of all ethnic and cultural backgrounds. The investments being made in Sunken Meadow by State Parks and its partners are paying dividends as more and more people of all backgrounds grow to love this beautiful place, and develop a stake in its future."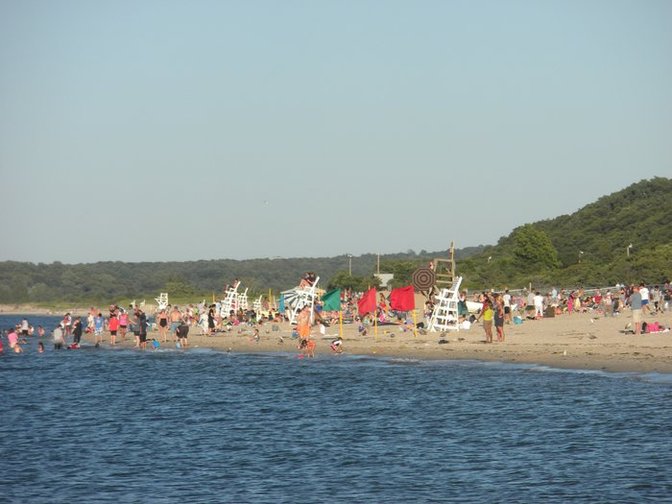 "Sunken Meadow State Park's miles of hiking trails, beautiful beach and pristine playing fields have long served millions of park-goers annually," said Rose Harvey, Commissioner of the New York State Office of Parks, Recreation and Historic Preservation. "These incredible park facilities continue to provide endless opportunities for visitors from all walks of life to enjoy. Whether traveling to the 'backyard' from a nearby neighborhood or the city's boroughs, we are thrilled the park's diverse visitors feel at home at Sunken Meadow."
The study, based on data derived from a survey of over 430 visitors and conducted over 23 days from July through September 2014, revealed that Sunken Meadow visitors contribute substantially to the economy. Between stops en route to and from the park at area stores and restaurants, Sunken Meadow's total economic impact is estimated at $16.4 million annually on the local and state economy.
The study also captured the positive role of diversity at the park, with almost 30 percent of all visitors self-identifying as races other than white. State investments in the park have also yielded dividends; the public is especially enthusiastic about the park's collection of unique offerings, such as six miles of walking/hiking trails and water sports, plus scenic venues for parties and gatherings.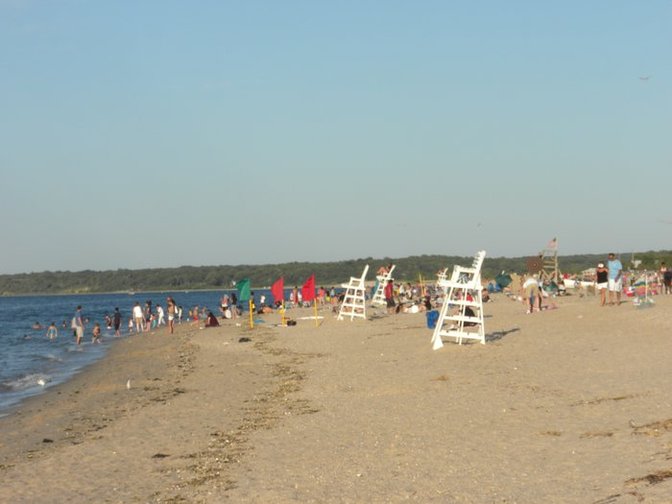 Just 50 miles from downtown Manhattan, Sunken Meadow State Park is an easy escape for visitors from New York City and a beloved "backyard" park for millions of Long Island residents. It is open year-round from sunrise to sunset and features playgrounds, softball fields, soccer fields, and many other amenities for visitors of all ages.
# # #
The Open Space Institute protects scenic, natural and historic landscapes to provide public enjoyment, conserve habitat and working lands and sustain communities. Founded in 1974 to protect significant landscapes in New York State, OSI has been a partner in the protection of nearly 2.2 million acres in North America. A leader in environmental conservation, OSI leverages our expertise to attract resources for strategic investments that make innovative land conservation happen. Visit OSI online at osiny.org.