Two Teens, Adult Ringleader Arrested for Burglaries in Freeport & Bellmore
Merrick, NY - March 2nd, 2016 - The Major Case Bureau reports the arrests of three men on Tuesday, March 01, 2016 at 12:16am in Merrick.

According to Crimes Against Property Detectives, three defendants drove to the T-Mobile Cellular store located at 2131 Merrick Road, threw a concrete brick through the glass window and entered the store. Once inside, the defendants removed numerous cellular telephones and electronic equipment and placed the proceeds into their vehicle and fled the scene on Kenney Avenue.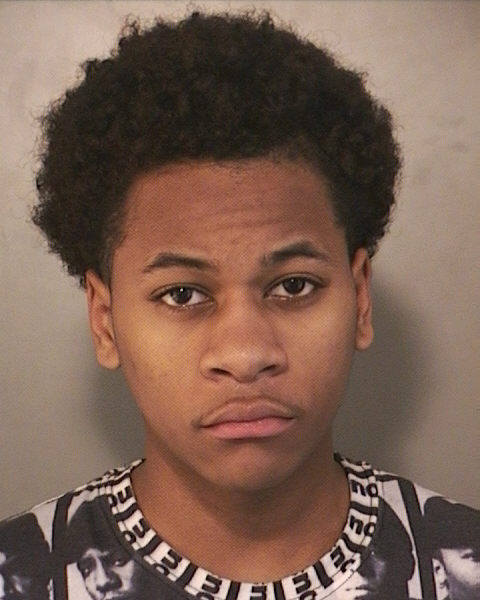 Joseph Torres has been charged with two counts of Burglary 3rd Degree.
Officers responding to the scene observed the defendant's 2000 Mitsubishi Galant color gray, travelling on Sunrise Highway.

The officers conducted a vehicle stop when the registration plates did not match the vehicle description. The driver of the vehicle defendant Charles Siebert, 22, of N. Columbus Avenue Freeport intentionally crashed the vehicle into the police vehicle causing damage.

He then failed to comply with a lawful order to stop as he fled the scene on foot and resisted arrest. Defendants Anthony Morris, 16, of Shonnard Avenue Freeport and Joseph Torres, 16, of Lakeview Avenue Freeport both remained at scene inside the vehicle. The officers observed the proceeds scattered about the inside of the vehicle. All three defendants were placed into custody.

Anthony Morris has been charged with two counts of Burglary 3rd Degree.
Subsequent to the investigation, it was determined that these same defendants were responsible for another burglary at 2:00am on Wednesday, February 17, 2016 at Kardesh Jewelry located at 2370 Merrick Road in Bellmore. The defendant's again threw a concrete brick through a glass window. Proceeds included assorted watches and jewelry. A consent search was conducted and proceeds consistent with that burglary were recovered.

Both investigations are ongoing at this time.

Defendants Morris and Torres are each charged with two counts of Burglary 3rd Degree. In addition, defendant Siebert is charged two counts of Burglary 3rd Degree and Resisting Arrest.

The defendants will be arraigned on Wednesday, March 2, 2016 in First District Court 99 Main Street Hempstead.