HUNTINGTON, Long Island: West Hills Day Camp website states that "with sincere regret that we inform you that the 2020 enrollment numbers for West Hills Day Camp have gotten to the place where it will not be viable for us to open this summer as we had fully intended to do. Any deposits and payments received for Summer 2020 will be returned in full immediately.
In 1954 Edward Gersh opened West Hills Day Camp to provide the children of Long Island a day camp experience filled with fun, adventure, and skill development. He created a premier camp, and over the years, thousands of campers have shared in this unique experience.
Kevin Gersh, who tookover in 2014 when his father Edward passed, says "This decision has been one of the hardest I have faced in my professional life. The West Hills campus will continue to provide educational and support services to individuals with autism. I hope one day to be able to re-open a camp on these grounds that will offer both typical learners and those with neurobiological differences the kind of summer experience they deserve, and we can all be proud of."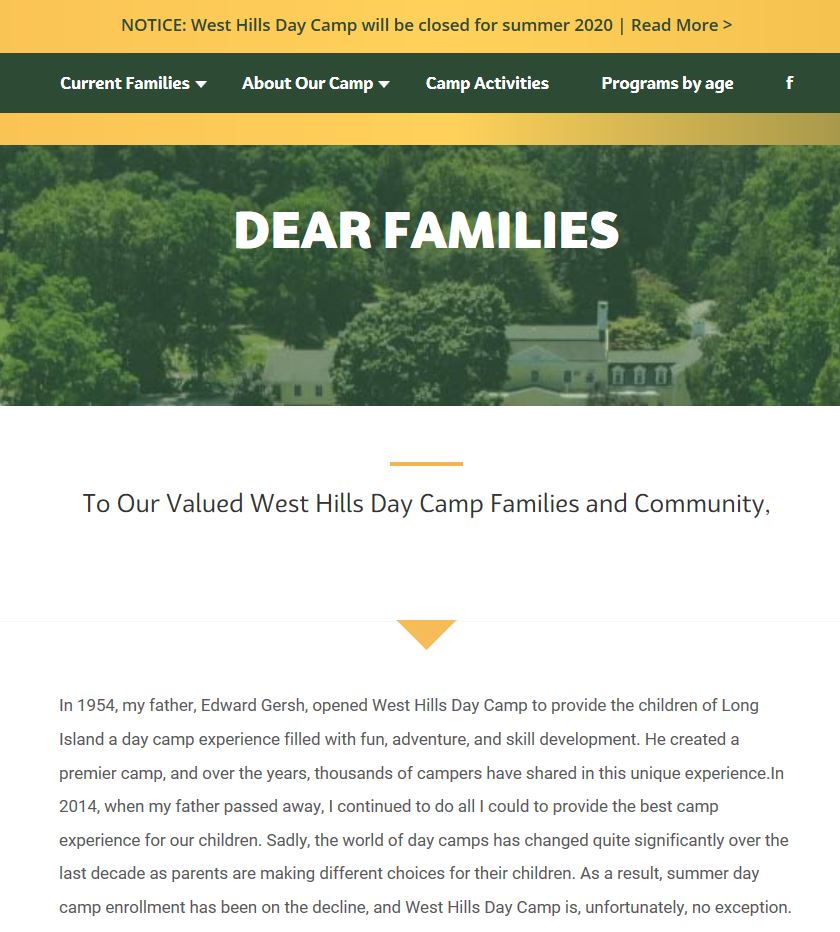 Read the entire statement here