Stony Brook, NY - February 6, 2017 - Staller Center for the Arts presents a unique theatrical circus, Cuisine & Confessions, with nine outstanding acrobats combining dance, music, comedy and theater on the Staller Center Main Stage. There are two performances to choose from, Saturday, April 1 at 8:00 pm and Sunday, April 2 at 4:00 pm. Tickets are $42 at stallercenter.com.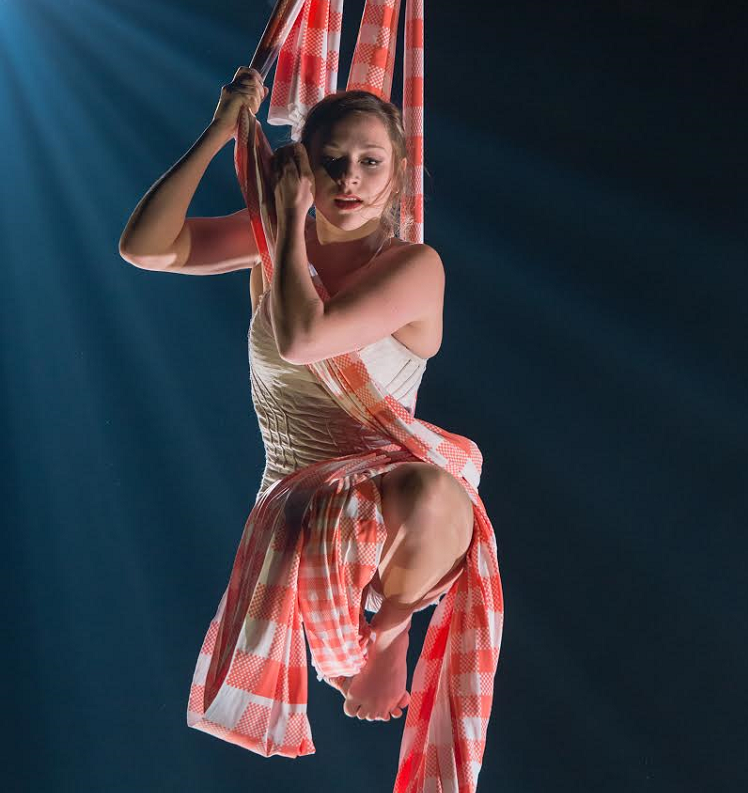 Photo credit: Alexandre Galliez.

Noted a WBGH Radio review, "Cuisine & Confessions presents dramatic feats of physical prowess, choreography that touched on everything from ballet to hip hop (with plenty of acrobatics blended in), inventive staging and nonstop music. It was all delivered by a talented, daredevil cast of international performers."
Cuisine & Confessions celebrates the joyous memories triggered by cooking in the kitchen. Audience members can expect to be recruited to participate, asked to set their smart phones to measure cooking time, and may leave the theater nibbling the banana bread that is mixed and baked on stage, all while they watch elastic performers turn themselves into human projectiles that exhibit unlimited energy.
Cuisine & Confessions is presented by the Montreal cirque troupe, 7 fingers of the hand (Les 7 doights de la main), as seen on Broadway in Pippin.
The Founders
Co-founders and co-artistic directors are Montreal's Les doigts de las main (7 fingers) Shana Carroll and Sébstien Soldevila. In addition to Shana Carroll's work with 7 Fingers, her circus direction and choreography credits include a circus performance at the 84th Annual Academy Awards (2012) and the acrobatic design and choreography of Cirque du Soleils' show Iris. In 2013, Carroll directed the circus show Queen of the Night at the Diamond Horseshoe in New York City.
Sébastien Soledvila is a sports acrobatics French champion. In 2014, he directed and staged a scene with 600 dancers, gymnasts, acrobats and children at the Olympic Opening Ceremony in Sotchi, Russia.
When: Saturday, April 1 at 8:00 pm and Sunday, April 2 at 4:00 pm
Where: Staller Center Main Stage, 100 Nicolls Rd., Stony Brook University 11794
Tickets: $42 at stallercenter.com / (631) 632-ARTS {2787]