The owners of Mount Sinai's Alexandros Greek restaurant and bar have recently opened a new location in Smithtown, similarly named Alexandros Kitchen & Bar.
Touted as a Mediterranean American Fusion restaurant has plenty of what you might expect on the inspired menu. Pan seared snapper in a sunchoke puree, sautéed onions, and mushroom broth, seared salmon with a cauliflower puree, caper almond remoulade, and lemon sauce, and whole grilled branzino.
Diners can also choose one of a number steak options and vegetable moussaka with tomatoes, cauliflower, zucchini, eggplant, onions, olives, in bechamel sauce.
They also have a raw bar featuring shrimp, clams, oysters, chilled lobster tail and seafood ceviche.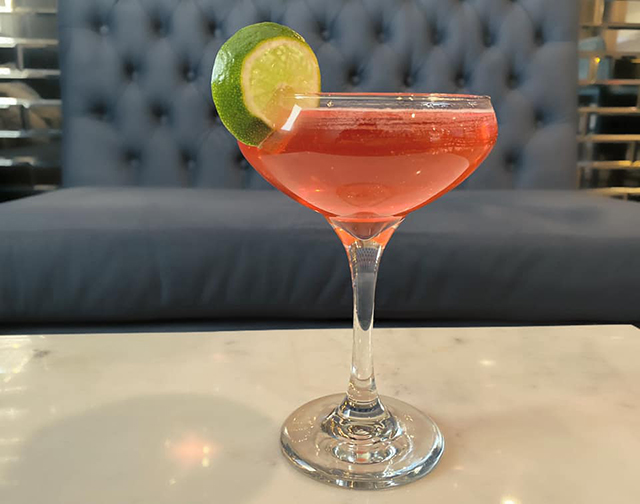 Photo: Alexandros Kitchen and Bar Facebook page.
The cocktail game at Alexandros Kitchen & Bar seems to be on point as well. Pics of specialty drinks on social media show playful cocktails like The Smith featuring milagro silver, fresh grapefruit juice, a prosecco floater, and cayenne pepper on the rim. Happy hour goes from 4-7pm Monday through Friday and offers patrons select speciality cocktails, martinis, wine and beer priced between $4 to $7.
On Yelp, Ashley Z from Sound Beach gave it their first review and raved.
"Everything tasted fresh and homemade," she wrote. "Jack at the bar recommended the Octopus chargrilled the traditional way, and it was exceptional! We inquired about the cocktail list and he explained how he designed it himself! Carefully and beautifully crafted, you must try this place ASAP!"
The Mount Sinai spot has been a staple in the community for many year. The Smithtown location first opened in late November.
Locations: 65 East Main St. Smithtown, (631) 979.9700; 1060 Route 25A, Mount Sinai, (631) 928-8600.