Love the Holiday season but hate that you have to buy a gift for the one person who has everything? People all over stood in the harsh cold last night and this morning for Black Friday , so they can get great deals on gifts. This is just the beginning of crazy holiday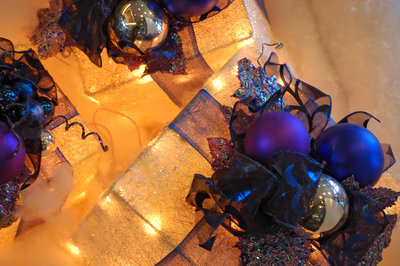 shopping. If you want to avoid the crowd, there are much simpler gifts to shop for that your friends or loved ones will still enjoy.

When people think about buying gifts for someone, they think about what they want the most, not what they necessarily need. So, if this year you aren't sure what to buy that one difficult person, think of what it is that they need all year round. Help them save money, even if it is only for a month or two out of the year.

Gift Cards
Gift cards are extremely popular, especially around the holiday season. Some may think gift cards aren't sentimental enough but the truth is; a lot of people love them. A simple gift card to a large store such as Target, Wal-Mart or Costco are great ideas because they have pretty much everything you need. Whether you need kitchen appliances, a couch, food or some clothing, these places have it. If you know the person you're buying for likes to enjoy eating out every once in awhile, gift cards to restaurants are perfect for them. This helps if money is tight and if they don't have time to cook after work.

Gas Cards
Just like gift cards, gas cards will help people even after the Holidays are over. With gas prices always fluctuating, this will give your friend a chance to save some money. This especially helps younger people if they're busy with a part-time job and school and do not have much money to put towards gas. It's a simple buy, and it will only take a few minutes out of your day to get. Best of all, the person you buy for will definitely be thanking you when it comes time to head to the pump.

Pet Supplies
If your friend or family member is a pet lover, this gives you a few different options on what to get them. It costs a lot of money to have a dog or a cat or even a hamster. You must keep up with food, toys, snacks, bedding, cages etc. People may not realize because it has become a routine for them to buy these things for their pet just as if it was a necessity for themselves. Pets aren't too picky, so buying for them can be quite simple and I'm sure their owner will be happy knowing they can save some money for the next month on pet supplies. To give it a nice look, make a "pet supply basket." Fill it with food, snacks, toys and other supplies for their pet and decorate it in Holiday colors to add some holiday charm. You can visit our pet grooming page for ideas on gift certificates to buy so their pet can be groomed without money coming out of their own pocket. Another great gift idea, is pet photography. Give your friend a chance to capture some moments with their pet that they can have for years to come.

Automotive Items/Supplies
Another thing most people wouldn't think to buy – automotive items and supplies. This is another annual cost for people that put a dent in their wallet at times. Motor vehicles need a certain amount of upkeep to make sure they run the way you need them to. Just like with the pet supplies, it is a good idea to make a "car item basket." You can fill it with items such as motor oil, windshield washer fluid, windshield wipers, coolant, a gas jug, scratch guard, air fresheners, an emergency kit, jumper cables, fix-a-flat or some cleaner for the interior. These options differ in things that will help your vehicle look squeaky clean and also keep it running great. To go with it, you can buy a large bag for them to keep the items in so it's neatly put away in their trunk. One day the person might need one of these things and thanks to you it will be easily accessible to them and they won't need to spend money.

Sports
If the person you're buying for enjoys sports, they have made your decision making a little easier. Find out what sport they enjoy the most and get them tickets to a local game. If the event isn't for a few more months and tickets aren't on sale yet, give them a certificate to any of the ticket sale websites such as Ticketmaster or Stubhub. This will also give them the option to decide which event they would like to attend. If you want to buy something more adventurous, get them something that will allow them to be a part of the sport they love. If they enjoy Golf, get them a few lessons with a PGA Pro. Not only will they be excited, but they will also learn to be a better golfer. If they're into NASCAR or racing in general, a bunch of different racetracks allow you to enjoy the "NASCAR experience." They will be able to drive around in a real stock race car on their own or with a professional driver. You can buy this for non-racing fans as well, either way it's a cool experience that they will never forget, all thanks to you!


To give some tips on what to buy this holiday season, visit our Long Island Living discussion forum.