Shop Small Business Saturday
There are many named shopping days this week. Black Friday, Cyber Monday and most importantly Small Business Saturday. Time to show your local pride. Take advantage of shopping in some of these great towns.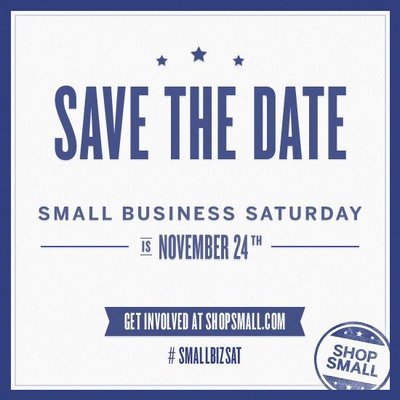 American Express founded Small Business Saturday in 2010. They thought that it would help small businesses get more attention during the busiest shopping weekend of the year. Last year over 100 million people came out and shopped. Budget part of your holiday spending to support the small businesses that mean the most to you. Don't know where to start? You can view a map of small businesses that accept American Express® on the Small Business Saturday Facebook page.
Remember to Shop Small® on Small Business Saturday, this November 24th, to get your one-time $25 statement credit from American Express when you use your enrolled Card to spend $25 or more in a single, in-store transaction at a qualifying small business location. Visit www.shopsmall.com for information about qualifying small business locations.

Small businesses are the heartbeat of our communities and supporting them is a great way to help fuel the local economy.
Share your thoughts on this article by posting a comment below or by visiting our Long Island Living discussion forum.