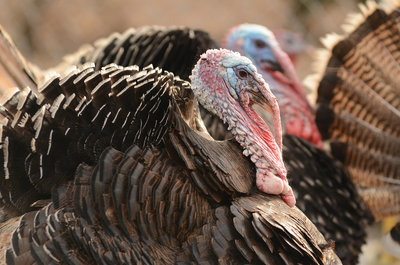 This year, as we gather with family and friends for our traditional Thanksgiving celebrations, many of us will find it hard to give thanks in the aftermath of what is arguably the most damaging hurricane in recorded U.S. history.
But everywhere stories of heroism, benevolence and compassion abound that are just as much a part of the fabric of Hurricane Sandy as its devastation and loss.
There's the story of Kids Stock the House, a Southampton organization that operates under the umbrella of the Ronald McDonald House of Long Island, that helped to make Justen Doney's wish come true during Sandy's aftermath.
Doney, 15, who was diagnosed with a rare disease and had just finished 11 chemo treatments and 17 surgeries, had a single wish: to visit his grandmother in New York City and tour the Big Apple.
Doney and his family were flown into New York City from Billings, Montana by the Make-A-Wish Foundation when Hurricane Sandy hit. They spent days in New York living in the cold and eating from a cooler by candlelight.
Not knowing where to turn, Doney's uncle, Jim Hayden, reached out to Kids Stock the House.
"This is not something we normally do," said Donna Oliverio, founder of Kids Stock the House, who said she was nearly brought to tears upon hearing Doney's plight. "But we had to make an exception. Justen got to see his grandmother, but his dreams of seeing New York City were washed away."
Over the course of a few hours, Oliverio said her organization managed to get the family's flight home changed, to secure gas to get them to a hotel, organize a tour of New York City -- and, as a bonus, made an appointment with doctors at the Memorial Sloane-Kettering Cancer Center.
"Even though Sandy did her worst, she couldn't dampen the giving spirit of the people from Kids Stock the House," said Hayden. "They stepped in to help make the other part of Justen's wish come true."
During their tour of New York City, Doney visited Ground Zero, The Empire State Building, Times Square, Central Park, Little Italy and Chinatown. Hayden said the best part of Doney's trip was meeting Oliverio; Elise Vertefeuille, Ms. National American Teen 2010-2011; and Daniela Gutierrez, a senior at Hampton Bays High School and a student leader of Kids Stock the House, who helped in the effort.
"Justen's smile is an inspiration that I will carry on in my heart forever," said Gutierrez. "I'm so blessed to have been able to be part of meeting Justen and his family."
And there's the story of Nina Keller, the South Jamesport teen who rescued her grandparent's love letters from their flooded basement in the aftermath of Hurricane Sandy.
With care and dedication Keller laid out all the water-drenched photos and letters, along with other precious memories, including Coney Island ticket stubs, birth announcements, and other glimpses into her family's heritage.
"It's a great thing to do," she said. "I'm learning everything about my grandparents' history, especially in the beginning years." The experience, she added, has brought new depth and meaning to her relationship with her grandfather.
"When I was five, my grandfather had a stroke and it took away his ability to speak," she said. "Reading what he wrote, to see the kind of a person he truly was, it has changed my whole view on who he was, and is, as a human being."
Watching his daughter strive to preserve his family's history has been a moving experience for Robert Keller.
"Like so many people's family history, all of this was hidden away in some remote corner of the basement, and it took Hurricane Sandy to bring it back to us," he said.
On Thanksgiving, Keller said he will be thankful his children have been given the opportunity to know their grandparents on a much deeper level. "That is, indeed, a precious gift," he said.
And, if we look, we, too, will find that like Doney and Kelly, this Thanksgiving there are many things for which we may give thanks--even in the aftermath of Hurricane Sandy's fury and devastation.
Do you have stories of heroism, compassion and goodwill in the aftermath of Hurricane Sandy? Share them on our Long Island Lounge Forum!
SOURCES: .Westhampton-HamptonBays Patch, Riverhead Patch