Alligators Lurking On Long Island, 9th In 6 Weeks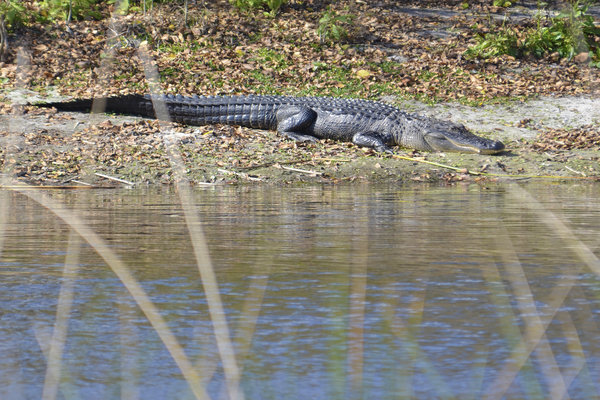 This weekend another random alligator was found on Long Island. This time it was spotted in a window well of a Southampton township home on Hampton Street. It's the ninth alligator finding in a matter of 6 weeks.
This latest gator found was retrieved by the nonprofit Save the Animals Rescue Foundation. It has been taken to the Star Foundation, an animal rescue agency.
The alligator found this weekend was 18-inches long. So far, the string of alligators found has all come in size of about two to three feet long.
It is still unknown who has been releasing these alligators. What is known is that they all appear to be from the same breed.
It is creating a dangerous situation for the general public and the alligators themselves. Alligators are unable to survive in the cold for long periods.
The first alligator finding occurred on Sept. 28 on the lawn of a Mastic Beach home. The second was on Oct. 1 at a Wading River golf course. On Oct. 2, two other alligators were found in a Baldwin supermarket parking lot. On Oct. 3, the fifth gator was found in the parking lot of an Applebee's in Shirley. On Oct. 7, a gator was found in Yaphank. And, prior to this weekend's find, on Oct. 20, a gator was found at Lilly Pond County Park in Lake Ronkonkoma.
It is illegal to own an alligator in New York State without a permit.
The Suffolk County SPCA is seeking information related to these latest alligator findings. Anyone with information is asked to call 631-382-SPCA (7722).