---
The Shed Restaurant

Photo by @goodmorningfoods
The Shed is a great restaurant to go to for either brunch, lunch, or dinner! With delicious food and a great atmosphere, The Shed has something on the menu for everyone and will guarantee a great time.
Hatch

Photo by @sammygramm
Hatch in Huntington is the perfect restaurant for a younger, hipster crowd that serves breakfast, brunch, and lunch. Be sure to visit this restaurant with some friends for some tasty yet creative dishes and boozy brunch!
IMC Restaurant and Bar

Photo by @carbscassidy
The IMC Restaurant and Bar is a great place for brunch, but only on weekends! They have super helpful and friendly staff as well as great decor and ambiance. The food is also amazing with killer deals such as 2 hour bottomless brunch!
Munday's

Photo by @daniella_auerbach
At Munday's, the staff is attentive, the atmosphere is cute and cozy, and the food will leave you wanting more. The portions are also big so you can share with the rest of your table. Visit Munday's in Huntington for great breakfast food served all day.
Toast & Co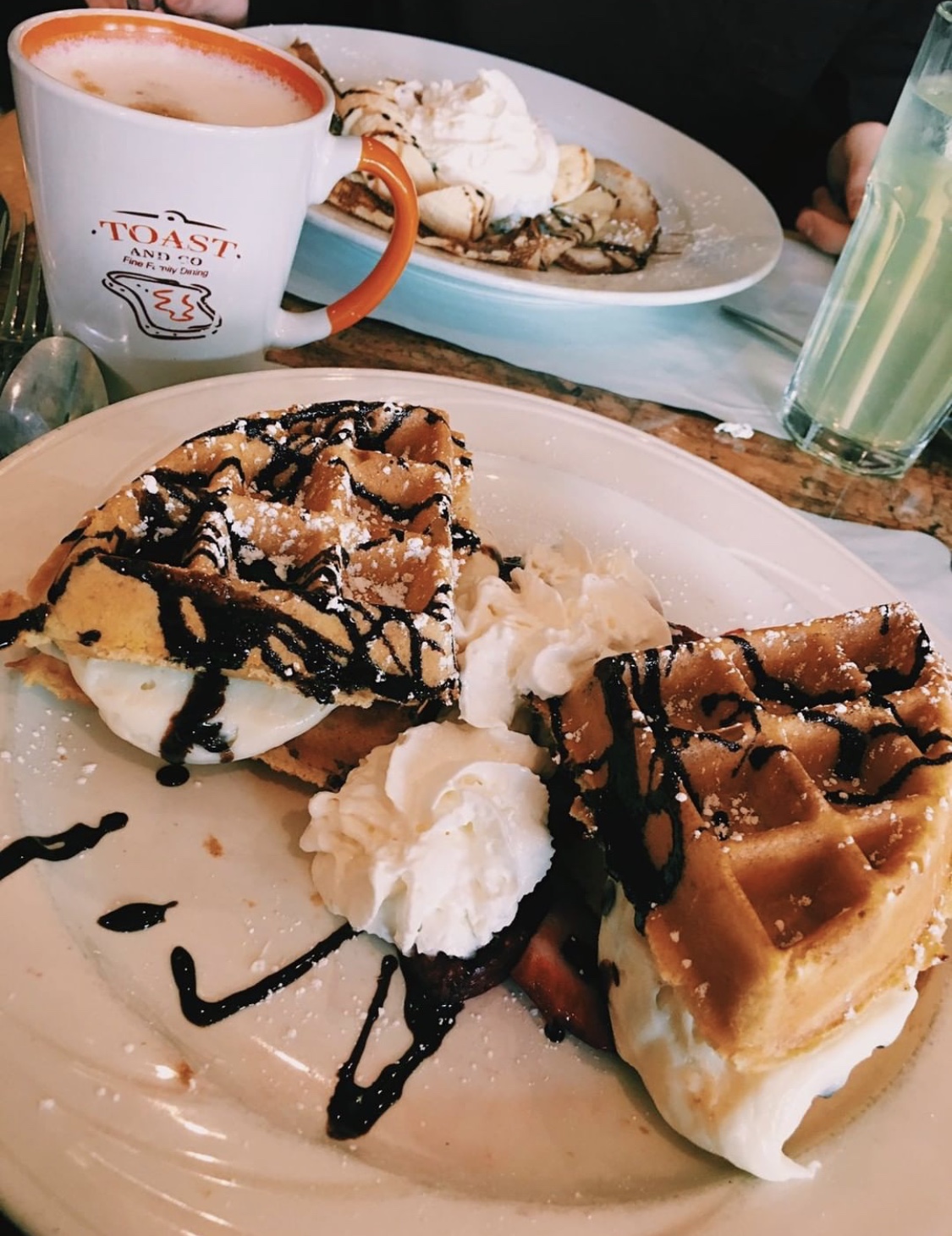 Photo by @laurawhorlow
Although Toast & Co is busy on weekends, there is good reason for it! The menu is very extensive and the food is super delicious. This restaurant is very popular among locals for its cute decor and ambiance.
Vauxhall

Photo by @daniel.w.valentino
Vauxhall is a local favorite for all meals of the day, including brunch. Their staff is very friendly and they offer great brunch foods that will satisfy your cravings. Be sure to check out Vauxhall and see for yourself!