Where to Find the Most Insane Coffee On Long Island
Oh coffee! How we love you, let us count the ways… by listing the best and most insane coffee on Long Island and where to find it. These coffees are uniquely of the places they are from and the people who are brewing them, right here in the towns and villages on Long Island. Did we forget your fave? Let us know.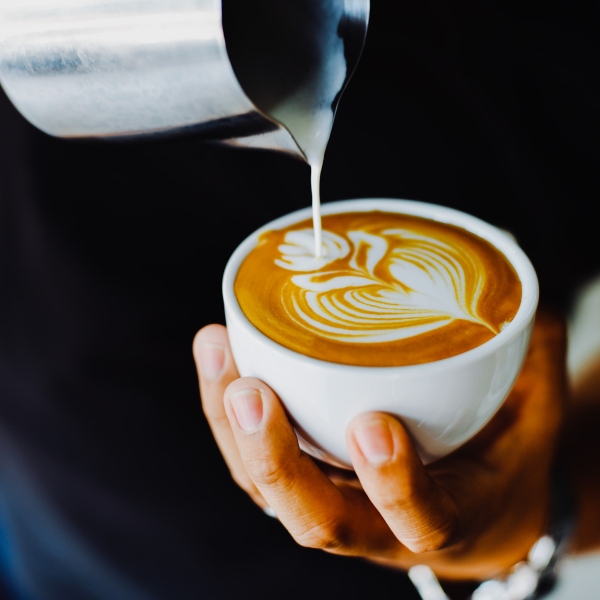 Crazy Beans, Miller Place, Stony Brook, Greenport
Their Hawaiian coconut flavored Colombian bean coffee sounds pretty insane.
Roast, Patchogue
The Nitro Stout brew sounds totally insane. It's a cold brew infused with Nitrogen to give it a creamier mouth feel, kind of like a Stout beer.
Coffee Booths, Selden
The flavor of the month is usually pretty popular. For example, they featured a Twinkie Latte that sounds insanely good! Get it while it's hot.
North Fork Roasting Company, Southold
The Beetlejuice is a blend of Brazil, Ethiopian and Guatemalan beans. One of their most popular sellers and sounds insane.
Soul Brew, St. James
Soul Brew says that their most insane coffee right now is their Banana Split Latte. It consists of white mocha, dark mocha, strawberry & banana with fresh whip and sprinkles on top. "Definitely inspired by the summer heat and also my personal love for our white mocha banana latte, I decided to add a twist! We recommend it iced however it can be served hot, iced or blended." Indeed a psychedelic brew.
Jack's Stir Brew, Amagansett
The Mad Max. A regular brew with a shot of espresso served hot or over ice. Needs no explanation.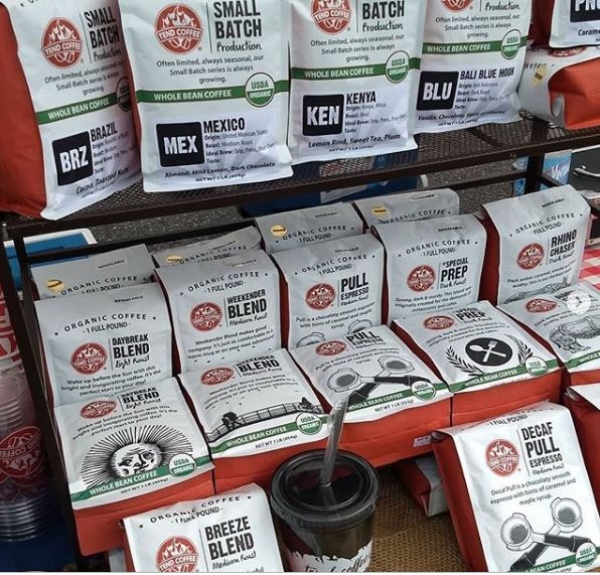 Tend Coffee, Shirely, Sachem Library or many local Farmers Markets
Tend Coffee has an Espresso Granita which they say is "just delicious!!" (Two exclamation points.) It's a frozen espresso with French vanilla, whipped cream and cinnamon. You can enjoy it with a spoon or a straw.
The Witches Brew, Hempstead
Start with the Ghost, an espresso with caramel and toasted marshmallow. Or there's the Revolution, with chocolate, hazelnut and caramel. To get really insane, try Michael's Racehorse, a quad shot consisting of four shots of espresso with steamed milk and foam.
Flux Coffee, Farmingdale
Flux has a Guatemala Gesha that they say is one of their best.
Babylon Bean, Babylon, Bayshore
Two-fer on this one. Their iced Coconut Cream is pretty unique and the Funky Monkey Latte kinda speaks for itself.
Southdown Coffee, Huntington and Oyster Bay
By itself the fact that Southdown was among the top 2019 US Coffee Roasters Champions is pretty insane.
Hamptons Coffee Company, Sothampton, Water Mill, Westhampton, Aquebogue
The Cappuccino Freeze. The menu lists it as two shots of espresso blended with ice and milk to frozen perfection! It's a popular choice.
Georgio's Coffee Roasters, Farmingdale
According to Georgio's their Yemen Port of Mocha will be insane. But probably won't make it to their website so get there quick.
Massapequa Perk, Massapequa
White chocolate and peanut butter iced coffee. Nuff said.