LI's Adorable Adoptables is a weekly column by Allison Matos, a lifelong Long Island resident who has been advocating animal adoption since 2012. Allison's weekly posts highlight local animals in need of adoption, and cover general animal welfare topics as well.
First up is a very handsome fellow by the name of Diesel. This tri-colored pit mix was acquired as a puppy off the internet and 6 years later he's surrendered to the Town of Hempstead Animal Shelter due to landlord issues. Since Diesel has had a family his entire life, he truly makes a wonderful family pet. Diesel is super friendly with people, loves to play, is house trained (awesome) and even gives you his belly for some rubs! While Diesel does enjoy going for walks with other dogs, and is very social, he would thrive as a solo dog in a home. Diesel is a very lovable boy, and he is really sad to be in a shelter-lets help find this handsome boy a home today! Please call for more information: 516-785-5220 or come visit us at: 3320 Beltagh Avenue, Wantagh NY 11793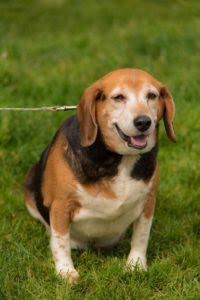 Denver the Beagle is in need of a good home.
OMG Denver, what an adorable 4 year old roly-poly Beagle! Denver is such a sweet guy, a teddy bear really, who adores people and loves his treats (maybe a bit too much). This pudgy pup would make a great best buddy for a family who can provide a loving and healthy lifestyle for him. Denver would love to meet you, so head down to Last Hope Animal Rescue today! For more information, check out Denver's webpage.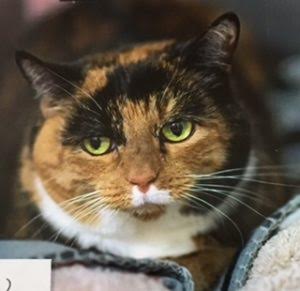 Princess is a female calico with a sweet personality.
What a princess… literally. Princess is a gorgeous calico girl who was born on 4/19/2009 and is looking for a special someone to love her, cuddle her, and take her home. She is simply adorable with her colorful fur and her sweet personality to match. If you're looking for a regal love bug, come meet Princess, and adopt her today. For more information, check out her webpage.
As always, thanks for reading and please remember to always adopt, never shop. Pass it on!