Make the Most Out of Long Island's Beautiful Beaches and Parks with the Empire Passport
When it comes to making the most out of Long Island's many beautiful parks, lakeshores, trails, beaches, and other facilities operated by the New York State Office of Parks, Recreation and Historic Preservation and the New York State Department of Environmental Conservation, purchasing a NYS Empire Passport is key! From hiking through wooded trails, to soaking up some sunshine at the beach, with the NYS Empire Passport you (Plus as many friends and family members that your vehicle can hold!) will be all set to have some fun exploring L.I. and other parts of N.Y.
Also, the Empire Passport is available for varying amounts of time! You can pick from the one year pass, the multiple-year pass, or the Lifetime Empire Passport which has no expiration date! Here is a list of all of the state parks on Long Island!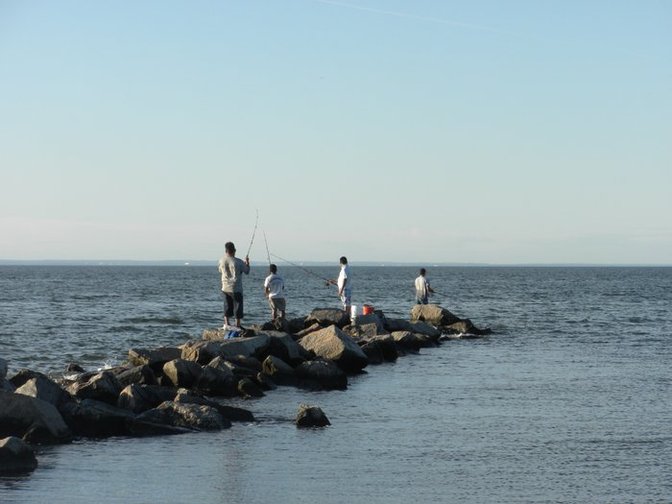 Fishermen on the rock jetty at Sunken Beach Beach. Photo by Joe Galletta.
Want to know how and where to purchase your own Empire Passport? Order yours online here, call 518-474-0458 during normal business hours, in-person at your nearest state park or state park regional office, or by mail by completing an application available on the NYS Parks website with a check or money order payable to "NYS Parks" - please do not send in cash by mail!
Don't forget to email us your photos from your adventures, including your name and where the photos were taken, with your Empire Passport!