Montauk Point: Montauk
The Montauk Lighthouse is considered a National Historic Landmark, and for good reason. It's the oldest lighthouse in the state of NY and has been actively aiding in maritime navigation since 1796. This 111-foot-tall sandstone structure offers 360-degree views of the Block Sound and Atlantic Ocean, making it a beautiful location for pictures and exploring.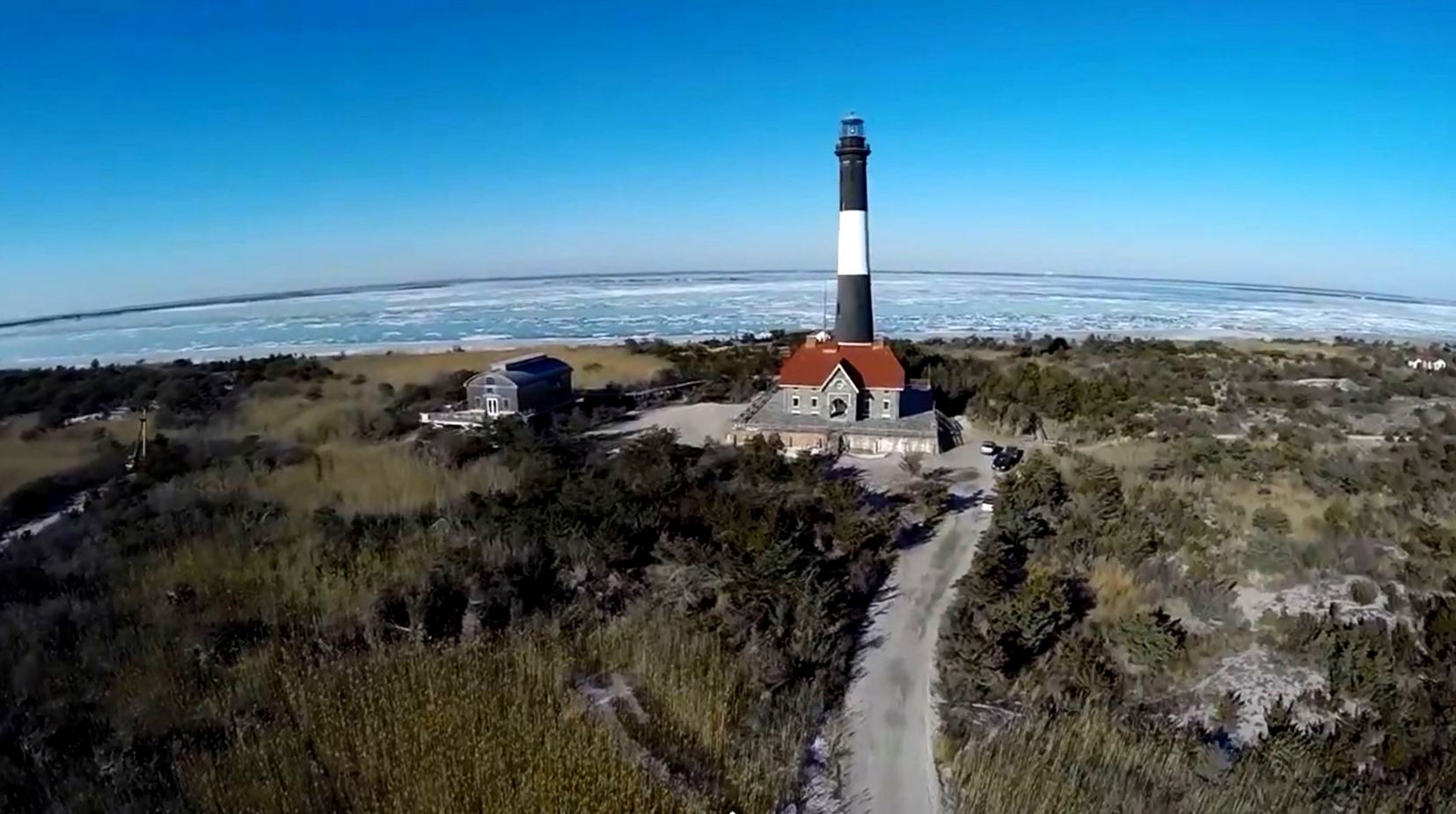 Fire Island: Captree Island
Originally built in 1826, this brick and cement lighthouse sits on a barrier island off the South Shore. The tower was decommissioned in 1974 when lights were installed in the Moses State Park Water Tower. The Fire Island Lighthouse Preservation Society raised more than $1 million to put this landmark on the National Register of Historic Places in 1982. It was relit and reinstated as an official aid to navigation in 1986. More than 100,000 visitors head to see this amazing structure every year, which is no surprise given Fire Island's busy summer season.
Huntington Harbor: Huntington
Formerly known as Lloyd Harbor Lighthouse, the public came together to save this historic landmark. It was originally built to guide sailors into the Lloyd Harbor where they could find safe anchorage during a storm. Rebuilt of granite for protection from the icy sea winds, the lighthouse took its current form in 1912 and is still active in naval navigation.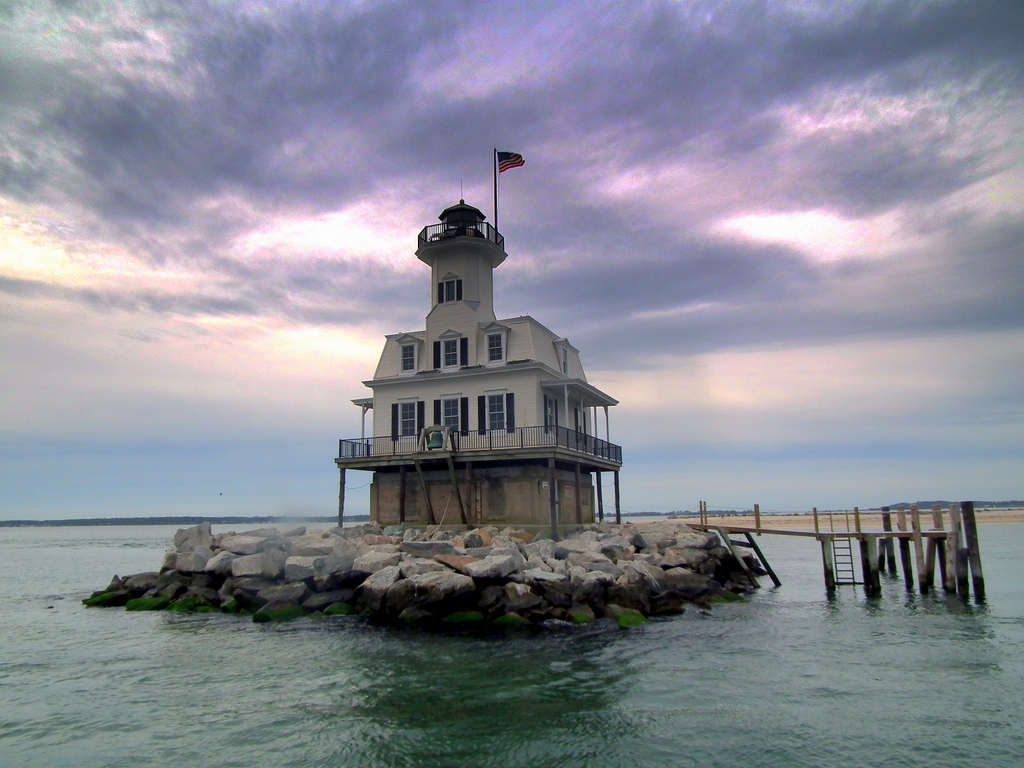 Long Beach Bar: Orient
Long Beach Bar is a truly resilient lighthouse. Since its construction in 1870, it has endured hurricanes and lots of damage. The current fixture is a replica of the original and is in active use by the US Coast Guard, despite its short deactivation in 1945. There is also a B&B for overnight stays nearby. Visit here for more information on booking your next stay.
Horton Point Lighthouse: Southold
The deadly waters off Horton Point in Southold were known as "Dead Man's Cove." Today, an automated metal tower just offshore has replaced the lighthouse. The 58-foot-tall lighthouse, commissioned by President George Washington in 1790 and constructed in 1857, houses a maritime museum operated by the Southold Historical Society. The museum houses logbooks, paintings, whaling tools, and more. A lush green lawn and picnic tables provide a great afternoon of exploring and enjoying the outdoors.. From the grounds, enjoy panoramic views of Long Island Sound or take a steep set of stairs down to the rocky beach.