Anthony Scotto Restaurants offers your favorite cuisines to-go with curbside pick-up!
Photo by www.rare650.com
Rare650 is a great, upscale restaurant located in Syosset that serves amazing steak, sushi and seafood.
Check out their online menu and order for curbside pickup tonight!

Photo by @blackstonesteakhouse10
Blackstone Steakhouse located in Melville has a great variety of different kinds of food such as steak, sushi, and seafood. If you are a regular here, be sure to get the Good Life rewards program app to save! Order Your Favorite TOGO tonight!
Photo by Charles Filippazzo
This upscale restaurant in Smithtown has mouth-watering food...
* Scottish Salmon Wild Mushrooms, Asparagus, Corn, Tzatziki Vinaigrette, Dill GF * Chilean Sea Bass Black Olive Whipped Potatoes, Artichoke Hearts, Grilled Sweet Bell Peppers, Broccolini, Smoked Olive Oil GF * Atlantic Swordfish Grilled Asparagus, Beet Infused Sweet Honey Onions, Lemon Lobster Butter GF 2Lb. Grilled Whole Branzino GF Stuffed Jumbo Shrimp Crab Meat Stuffing, Saffron Celery Purée South African Lobster Tail 8oz GF 2 Pound Steamed Maine Lobster GF Roasted Joyce Farms Chicken Spinach Potato Hash, Truffle Natural Jus Chia Crusted Organic Tofu Wild Mushrooms, Asparagus, Corn, Lemon Oil GF All fish available plain grilled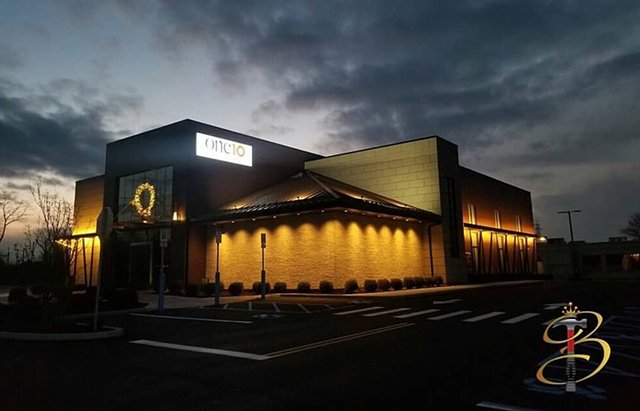 The crown of Anthony Scotto's Long Island dinning empire has another jewel with One10, a trendy new Italian restaurant in Melville. This is the first true Italian restaurant that Scotto has opened since he started here on Long Island with Scotto's Pizzeria in Port Washington in the late 1960s.
Every day, the culinary team serves up an incredible array of fresh whole fish, pasta, succulent prime dry-aged steaks and chops, amazing salads, a full raw bar and a mozzarella and wine bar unlike any other. Indulge in delicious imported seafood such as Loup De Mer, West African Salt Prawnsor Grilled Spanish Octopus. Enjoy imported and artisanal mozzarella accompanied by an assortment of salumi, grilled vegetables, and more.
Enjoy the freshest seafood and tasty new American and Asian cuisine.
Some items include:
FAROE ISLANDS SALMON Creamed Leeks, Mushroom Ragout, Confit Grape Tomato
PAN SEARED MEDITERRANEAN BRANZINO Root Vegetables, Agrumato Oil & Pom Beet Purée
MISO BLACK COD Japanese Eggplant, Shishito Peppers, Yuzu Miso
YELLOWFIN TUNA Roasted Shitake, Ultra Baby Bok Choy & Fermented Black Bean Sauce