Sachem Student Arrested for Hacking School Database and Distributing Student Records on Local Gossip Site
Matthew Calicchio, 17, a Sachem North student, was arrested Friday for illegally accessing and distributing students' personal records online.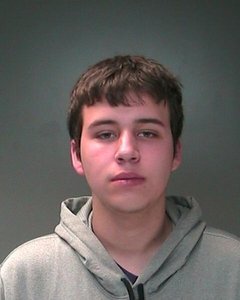 Suffolk County Police arrested a Sachem North student on Friday for illegally downloading and accessing the Sachem School District's computer system.
Matthew Calicchio, 17, of Holbrook, was found to have accessed thousands of student records through Sachem School District's database from 2012 to 2013. Calicchio then posted the information in early November on www.1Apps.com and www.SachemUnspun.com, a local anonymous forum site of district gossip featuring a variety of topics ranging covering all aspects of the district, including the budget, teachers, sports, and the board of education.
The information has since been taken down, but parents and students alike worry that the brief period of time that the data was up was enough to put them at risk. Sachem School District officials have contacted students whose data was believed to be compromised.
Back in August, officials in Sachem School District first realized that someone had accessed the district's computer system illegally. They then contacted the Suffolk County District Attorney's office, which then notified the Suffolk County Police Computer Crimes Section. The Computer Crimes section began an investigation, but was not able to find a culprit before the confidential information was leaked.
Calicchio is being charged with computer trespass, which is a felony. He is currently being held at the Fifth Precinct and is scheduled to be arraigned at First District Court in Central Islip today.
Police have not released what the motive may have been for the crime.
Suffolk County Police are still investigating the case, and are asking anyone with knowledge of this incident to contact Computer Crimes at 631-852-6572.
[Source: Suffolk County Police Department, Sachem School District]
Join Our Weekly Newsletter

Sign up for a free weekly newsletter covering things to do, hottest local headlines, and everything Long Island! Read more here or enter your email to signup.