Nassau County Officer Slain in Fatal Crash
An off-duty detective lost his life in a vehicular crash early the morning of November 6, 2013.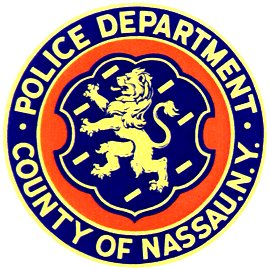 A fatal accident occurred off the Northern State Parkway in Carle Place early this morning. When travelling off the Glen Cove Road exit ramp, a man driving a 2011 GMC Acadia crossed over the northbound lanes and hit a USPS tractor-trailer truck traveling southbound at approximately 12:53 AM.
The Acadia's driver was pronounced dead at the scene by a Nassau County ambulance medic, and transported to the county morgue.
Later in the day, the victim was identified as Nassau County Detective Alfred A. Samaniego. No other injuries occurred in the crash.
[Source: NCPD]
Join Our Weekly Newsletter

Sign up for a free weekly newsletter covering things to do, hottest local headlines, and everything Long Island! Read more here or enter your email to signup.