Transvaginal Mesh Lawsuits Update: Bard MDL Status Conference Schedule Changes, Rottenstein Law Group LLP Reports
The firm is currently offering Bard transvaginal mesh lawsuit evaluations to women who allege that they sustained injuries from vaginal mesh implants.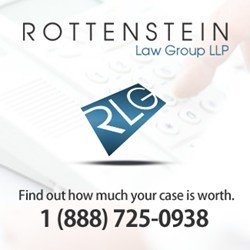 New York, NY - November 1st, 2013 - Bard transvaginal mesh lawsuits in federal court in West Virginia are progressing, but there has been a schedule change in the monthly status conferences, according to court documents. The Rottenstein Law Group LLP, a mesh law firm, notes that Judge Joseph R. Goodwin ordered the Nov. 7 meeting cancelled, and that proceedings would resume on Dec. 5.
Some trials for the Bard multidistrict litigation have already occurred, according to court documents (C. R. Bard, Inc., Pelvic Repair System Products Liability Litigation; MDL-2187, U.S. District Court for the Southern District of West Virginia). The first bellwether trial resulted in an Aug. 15 $2 million jury award to the plaintiff, according to court documents. The next trial is scheduled for Dec. 3.
"The cancellation of the status conference should not concern anyone who has filed or is looking to file a transvaginal mesh lawsuit," said Rochelle Rottenstein, principal of the Rottenstein Law Group LLP. "Sometimes scheduling conflicts can occur and this necessitates the cancellation or postponement of a single meeting. This is a large litigation, with more than 30,000 lawsuits included among the six MDLs. Coordinated efforts such as these are often complex."
Bard, American Medical Systems, Coloplast, Cook Medical and Boston Scientific are five major mesh manufacturers who are considering settling tens of thousands of mesh lawsuits across the nation, according to a Sept. 30 Bloomberg report. Johnson & Johnson's Ethicon is reportedly not a participant in the talks, the article said.
Women are filing transvaginal mesh lawsuits alleging they suffered from serious adverse side effects such as pain, discomfort and device erosion, according to court documents. Vaginal mesh products are intended to allow doctors to treat pelvic organ prolapse and stress urinary incontinence.

The Rottenstein Law Group LLP encourages those who believe they have suffered from the alleged side effects of their vaginal mesh implants to visit the firm's transvaginal mesh lawsuits FAQ page to learn about vaginal mesh compensation and settlements and lawsuits. For updates on lawsuit news, visit RLG's transvaginal mesh Facebook page.
About The Rottenstein Law Group LLP
The Rottenstein Law Group LLP is a New York-based firm that represents clients nationwide in mass tort actions. The firm was founded by Rochelle Rottenstein, who has more than two decades of experience as a lawyer, to represent clients hurt by defective medical devices and drugs. (Attorney advertising. Prior results do not guarantee a similar outcome.)

For More Information, Please Contact:
The Rottenstein Law Group LLP
Rochelle Rottenstein, Esq.
321 W. 44th Street, # 804
New York, NY 10036
(212) 933-9500 (office phone)
(212) 933-9980 (facsimile)
rochelle@rotlaw.com
plus.google.com/106070664376281033016

Join Our Weekly Newsletter

Sign up for a free weekly newsletter covering things to do, hottest local headlines, and everything Long Island! Read more here or enter your email to signup.