Vaginal Mesh Lawsuit Update: Federal Judge Upholds $2 Million Verdict Against C.R. Bard, Rottenstein Law Group LLP Reports
The firm is currently offering vaginal mesh lawsuit evaluations for women who allege that they sustained injuries from vaginal mesh implants.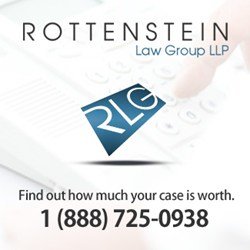 New York, NY - October 22nd, 2013 - Plaintiffs in a vaginal mesh lawsuit against C.R. Bard received some good news on Oct. 18, when a federal judge upheld a $2 million damages award. The Rottenstein Law Group LLP, a vaginal mesh law firm that maintains the informational website www.bladdermeshlawsuitcenter.com, offers its opinion of the ruling and how it could affect future lawsuits against mesh manufacturers.
In August 2013 the jury awarded the sum to Dan and Donna Cisson, who alleged that Bard's Avaulta mesh caused Donna to suffer serious, life-altering injury and that Bard had failed to warn of such a possibility, according to court documents (In Re: C.R. Bard, Inc., Pelvic Repair System Products Liability Litigation; MDL-2187, U.S. District Court for the Southern District of West Virginia.)
Judge Joseph R. Goodwin, who is overseeing a consolidation of several thousand mesh lawsuits in federal court in West Virginia, ruled that the jury's award was sound and that the plaintiffs' counsel had proven that the device did not function as intended, according to court documents.
"Considering that this was the first bellwether trial in the federal case consolidation, this development is especially significant," said Rochelle Rottenstein, principal of the Rottenstein Law Group LLP. "Nothing is guaranteed, of course, but it does indicate that a well-argued case can go a long way toward giving a plaintiff the opportunity to be compensated for harms suffered."
Damages awards are not the only possible outcomes for mesh lawsuits. Bard is among five of six major vaginal mesh manufacturers with consolidated cases in federal court reported to be involved in mass settlement talks, along with Endo Health Solutions (American Medical Systems), Boston Scientific Corp., Coloplast and Cook Medical, according to Bloomberg.
There are currently more than 30,000 lawsuits pending in those consolidations. The settlement talks are looking to resolve nearly all of those, the Bloomberg article said. So far this year Endo has already paid out more than $50 million in vaginal mesh settlements.
The Rottenstein Law Group LLP encourages those who believe they have suffered from the alleged side effects of their vaginal mesh implants to visit the firm's mesh lawsuit FAQ page for quick answers to questions about mesh harms and lawsuits. For updates on vaginal mesh lawsuit news, visit RLG's vaginal mesh Facebook page.
About The Rottenstein Law Group LLP
The Rottenstein Law Group LLP is a New York-based firm that represents clients nationwide in mass tort actions. The firm was founded by Rochelle Rottenstein, who has more than two decades of experience as a lawyer, to represent clients hurt by defective medical devices and medications. (Attorney advertising. Prior results do not guarantee a similar outcome.)

For More Information, Please Contact:
The Rottenstein Law Group LLP
Rochelle Rottenstein, Esq.
321 W. 44th Street, # 804
New York, NY 10036
(212) 933-9500 (office phone)
(212) 933-9980 (facsimile)
rochelle@rotlaw.com
Join Our Weekly Newsletter

Sign up for a free weekly newsletter covering things to do, hottest local headlines, and everything Long Island! Read more here or enter your email to signup.