AG Schneiderman Statement on Decision to Include Gay Groups in New York City's St. Patrick's Day Parade
Schneiderman: This is an Important Step Forward in the Fight to Ensure Equal Justice and Opportunity for All New Yorkers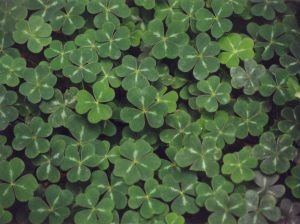 New York, NY - September 3, 2014 - Attorney General Eric Schneiderman today released the following statement on the decision by the organizers of the New York City St. Patrick's Day parade to lift the ban on gay groups participating in the march:
"The decision by the organizers of the St. Patrick's Day Parade to open the parade to LGBT groups is an important step forward in the fight to ensure equal justice and opportunity for all New Yorkers. Next March, by taking the simple step of marching alongside their fellow St. Patrick's Day celebrants, the members of NBCUniversal.com will be sending a powerful message. I congratulate the organizers of the parade for taking a strong first step forward in the fight for justice and equality. I also want to applaud NBCUniversal.com for standing up for the rights of all New Yorkers. I look forward to next year's parade, which will serve as the latest example of New York leading the way in equality."
Join Our Weekly Newsletter

Sign up for a free weekly newsletter covering things to do, hottest local headlines, and everything Long Island! Read more here or enter your email to signup.