Governor Cuomo Directs State Agencies to Suspend Any Road Construction Work That Would Cause Traffic Delays Over Holiday Weekend
As part of "Drivers First" initiative put in place by the Governor, the MTA, State DOT, Thruway Authority, and Bridge Authority will Suspend Lane-Closing and ...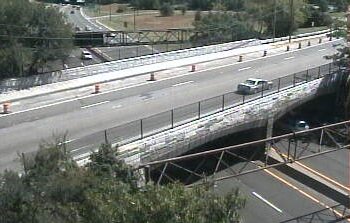 Albany, NY - August 29, 2014 - Governor Andrew M. Cuomo has directed state agencies, including the Department of Transportation, Metropolitan Transportation Authority, Thruway and Bridge authorities, to suspend all non-emergency construction that would result in lane closures or traffic delays over the Labor Day holiday weekend. The Governor also directed the Port Authority of New York and New Jersey to review its construction schedule to ensure ongoing projects have a minimal impact on traffic over the holiday weekend.
"An effective state government adjusts to the needs of the people and takes action to prioritize the convenience of New Yorkers, and that is why I have directed State agencies to suspend any construction work that may cause traffic disruptions this holiday weekend," Governor Cuomo said. "The Labor Day weekend is one of the busiest times for travel, and as New Yorkers hit the road to visit family, friends or experience one of the countless outdoor attractions here in the Empire State, our highways must be as free from delays and other traffic impediments as possible."
The Governor's actions are part of the State's 'Drivers First' initiative, launched in 2012, which prioritizes the convenience of motorists to ensure that traffic disruptions are as minimal as possible to drivers at highway and bridge projects across the state.
Join Our Weekly Newsletter

Sign up for a free weekly newsletter covering things to do, hottest local headlines, and everything Long Island! Read more here or enter your email to signup.