Transvaginal Mesh Lawsuit News: Court Order Sets New Rules for Collection and Preservation of Evidence in Bard MDL, Rottenstein Law Group LLP Reports
The firm represents women who allege harm caused by transvaginal mesh implants made and sold by C.R. Bard, Inc. and other manufacturers.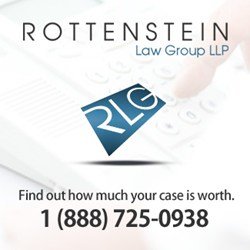 Rockville Centre, NY - August 22nd, 2014 - The federal court overseeing the consolidated lawsuits involving allegations of injuries to women caused by implanted mesh products manufactured by C.R. Bard, Inc. has issued a new order providing "a protocol for the collection, preservation, storage, and division" of materials produced in discovery. The Rottenstein Law Group LLP, a national personal injury law firm that represents women with claims of harm stemming from the implantation of mesh products, provides information about making a claim for compensation for injuries suffered at www.wehelpwomen.com/transvaginal-mesh.

In Evidence Protocol Order (Pretrial Order # 136), filed August 18, the multidistrict litigation (MDL) court overseeing mesh lawsuits against C.R. Bard (In re: C.R. Bard, Inc., Pelvic Repair System Products Liability Litigation; Case 2:10-md-02187, U.S. District Court for the Southern District of West Virginia, Charleston Division), the court wrote: "Discovery in this proceeding may involve the collection, division, storage, preservation, and production of biomaterials evidence for which special handling, division, storage, and preservation would be warranted." Accordingly, the parties to the MDL stipulated to and petitioned the Court to enter an "evidence preservation protocol order," which will apply to all current and future actions in the consolidated lawsuits.

The stated intent of the parties is "that all Material that has not previously been analyzed or tested...be preserved in a manner that permits the Parties equal access to and analysis of the Material. The Parties will not interfere with or circumvent the analysis and preservation of Materials by the Facilities to which any of Plaintiffs' treating physicians have sent or will send the Materials in the usual course of business."

"The entry of this order suggests that the cases are moving ever closer to trials," said Rochelle Rottenstein, principal of the Rottenstein Law Group. "Any women with a claim of injury caused by a Bard mesh product should be encouraged by this progress."

Women needing more information about the alleged dangers of transvaginal mesh products should visit www.wehelpwomen.com. Representatives of the firm are available to answer any questions, and there is a confidential, no-cost claim evaluation form that can be filled out in order to determine if there are grounds to file a vaginal mesh product lawsuit.

About The Rottenstein Law Group LLP
The Rottenstein Law Group LLP is a New York-based firm that represents clients nationwide in mass tort actions. The firm was founded by Rochelle Rottenstein, who has more than two decades of experience as a lawyer, to represent clients hurt by defective medical devices and medications. (Attorney advertising. Prior results do not guarantee a similar outcome.)

For More Information, Please Contact:
The Rottenstein Law Group LLP
Rochelle Rottenstein, Esq.
100 Merrick Road, Suite 226W
Rockville Centre, NY 11570
(212) 933-9500 (office phone)
(212) 933-9980 (facsimile)
rochelle@rotlaw.com
plus.google.com/106070664376281033016
Join Our Weekly Newsletter

Sign up for a free weekly newsletter covering things to do, hottest local headlines, and everything Long Island! Read more here or enter your email to signup.