Summer Just Got Better with Ice Cream that Changes Color with Every Lick
Ice cream just got better! A Spanish scientist has created ice cream that can change color just by licking it.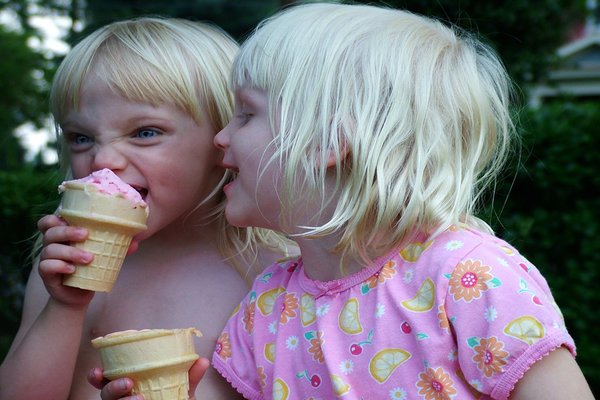 We all scream for ice cream, especially ice cream that changes color with every lick.
This latest ice cream creation is thanks to Spanish physicist and electrical engineer, Michael Linares and his colleagues.
Linares created color-changing ice cream called Xamaleon, a play off the Spanish word for chameleon. Xamaleon changes in color from a periwinkle blue, then to pink before eventually turning purple with licking.
The ice cream is sprayed with what Linares calls a "love elixir" before enjoyment to help accelerate the color change process.
The details behind how the "love elixir" enhances ice cream for a color changing effect and what ingredients are used for the ice cream remain a secret as there is still patent pending around the dessert technology, but Linares has disclosed it is "entirely made with natural ingredients." The ice cream is also a fruity flavor.
As exciting as this new ice cream sounds, unfortunately it's currently only available at Linares' ice cream shop called IceXperience in Spain.
Linares also has other interesting creations up his sleeve, including a blacklight ice cream that would work wonders for nightclubs and ice cream with an aphrodisiac effect.
[Source: TIME]
Join Our Weekly Newsletter

Sign up for a free weekly newsletter covering things to do, hottest local headlines, and everything Long Island! Read more here or enter your email to signup.