Marcum LLP Names Long Island Cares 1 of 3 Local Charities to Benefit from 2013 Marcum Workplace Challenge at Jones Beach
Long Island Cares has been named the benefactor of the Marcum Workplace Challenge for the third straight year.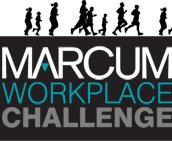 July 16, 2013 - Wantagh NY - Marcum LLP, one of the largest independent public accounting and advisory services firms in the nation and the largest accounting firm on Long Island, has selected Long Island Cares, Inc.-The Harry Chapin Food Bank for the third year in a row as one of three Long Island charities that will benefit from The Marcum Workplace Challenge scheduled for Tuesday, July 30, 2013 at Jones Beach State Park.
The Marcum Workplace Challenge, celebrated as the region's "largest office picnic," is also Long Island's largest participatory event with more than 200 companies represented and more than 6,000 runners competing in the 3.5 mile run/walk. Participating organizations include businesses, non-profits and governmental agencies representing almost every industry in Nassau and Suffolk Counties. "The Marcum Workplace Challenge is a highlight of the year because it brings the business community out in a way that doesn't happen with any other event. Our theme this year is Setting the Pace. It is a great way to build comraderie, support organizations like Long Island Cares, and just have some old fashion fun," said Carolyn Mazzenga, partner-in-charge of Marcum's Melville office.
According to Long Island Cares' Executive Director Paule Pachter, "We're extremely grateful to or partners at Marcum LLP for selecting us again as one of the local charities to benefit from this incredible event. It's wonderful to have the opportunity to promote our efforts to assist the hungry on Long Island before so many people. We look forward to having our staff and many friends join us at this event."
About Marcum LLP
Marcum LLP is one of the largest independent public accounting and advisory services firms in the nation. Ranked 15th among the "Top 100 Firms" by Inside Public Accounting, Marcum offers the resources of more than 1,200 professionals, including 140 partners, in 20 offices throughout New York, New Jersey, Connecticut, Pennsylvania, Florida, Massachusetts, California, Hong Kong and Grand Caymans. Marcum is a member of the Marcum Group, the gateway to a group of organizations that provide a variety of professional services including accounting and advisory, technology solutions, recruiting, and wealth management. These organizations include Marcum LLP; MarcumStonefield, a division of Marcum LLP; Marcum Bernstein and Pinchuk LLP; Marcum Cronus Partners LLP; Marcum Technology LLC; MarcumBuchanan Associates LLC; Marcum Search LLC, and Marcum Financial Services LLC. For more about Marcum LLP, visit www.marcumllp.com
Join Our Weekly Newsletter

Sign up for a free weekly newsletter covering things to do, hottest local headlines, and everything Long Island! Read more here or enter your email to signup.