There's Something For Everyone at the 17th Annual Long Island International Film Expo
LIIFE Continues Through July 17 at the Historic Bellmore Movies in Bellmore, NY!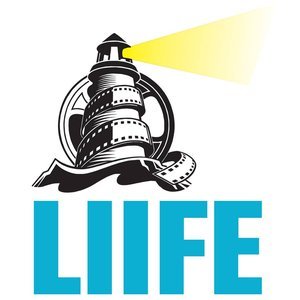 Bellmore, NY - July 15, 2014 - Celebrating the best in independent film has been a tradition for ​the Long Island International Film Expo (LIIFE) for the past 17 years. Filmmakers and film enthusiasts gather together to enjoy shorts, feature-length films and music videos from Long Island and around the world. All films are shown at the historic Bellmore Movies in Bellmore, NY.

"You really get a total film experience at LIIFE. This year 158 short and feature-length independent films, including music videos and trailers, are screening at the festival. On Thursday night, LIIFE concludes with a star-studded Closing Night Party and Awards Ceremony open to the public at Bellmore Movies," said Debra Markowitz, Festival Director and Director of the Nassau County Film Office.

This year's diverse slate includes:
55 World premieres

46 Long Island premieres

44 New York premieres

4 Nassau County premieres

3 United States premieres

30 women directed films

32 films that have ties to Long Island

56 films shot in New York State

17 films shot in New York City
Films from 32 countries including: Argentina; Australia; Belgium; Brazil; Canada; China; Columbia; France; Germany; Hong Kong; Hungary; India; Israel; Italy; the Netherlands; New Zealand; Norway; the Philippines; Poland; Scotland; South Korea; Spain; Switzerland; Syria; Taiwan; Tanzania; Turkey; the Ukraine; United Arab Emirates; United Kingdom; United States and Vietnam.

Films from 15 states including: Arizona; Arkansas; California; Connecticut; Georgia; Illinois; Massachusetts; Mississippi; New Jersey; New York; North Carolina; Oklahoma; Pennsylvania; Texas; Washington and the District of Columbia.

Films from 18 schools including: A. W. Dreyfoos School of the Arts; American Film Institute Conservatory; Brooklyn College; City University of New York Graduate School of Journalism; Columbia University; Edinburgh College of Art; Griffith Film School (Brisbane Australia); Hofstra University; Locust Valley High School (Locust Valley, NY); Loyola Marymount University (Los Angeles, CA); MOME (Moholy-Nagy University of Art and Design); The National Film and Television School; New York Film Academy; NYU Tisch School of the Arts; Rochester Institute of Technology; Shih-Chien University (Taiwan); Whistlingwoods International (Mumbai, India) and Zurich University of the Arts.

Actors appearing in films include: William Sadler (The Shawshank Redemption); Dominic Fumusa (Nurse Jackie); Marc Coppola (Apocalypse Now); Kevin Corrigan (Grounded for Life); Nick Sandlow (Orange is the New Black); Neal Huff (Moonrise Kingdom); Robert Clohessy (Boardwalk Empire); James van der Beek (Dawson's Creek); Terry Serpico (Army Wives); John Cullum (Law & Order: Special Victims Unit); Lauren Hodges (Rubicon); James McCaffrey (Rescue Me); Cathy Moriarty (Raging Bull) and Dee Snider (Twisted Sister).

2014 Lifetime Achievement Award Recipients: Robert Davi (Die Hard) and Sean Young (Blade Runner).

Celebrate Independent Film! Celebrate LIIFE!

To learn more about the Long Island International Film Expo, please visit their website, follow along on Twitter, or Like the official Facebook Page! To Purchase Tickets for the Closing Night Party and Awards Ceremony on July 17, 2014, click here!

For More Information, Please Contact:
Melanie Lentz-Janney, Melanie@doverwood.com, 321-945-4208
Susan Kaplan, SusanlKaplan@sbcglobal.net, 310-385-5835
Join Our Weekly Newsletter

Sign up for a free weekly newsletter covering things to do, hottest local headlines, and everything Long Island! Read more here or enter your email to signup.