LIRR Commuters, Community Leaders and Local Businesses to Join Islip Officials to Discuss Economic Impact of Threatened Rail Road Strike
Officials to unveil plans for commuters and parking to be affected by walkout.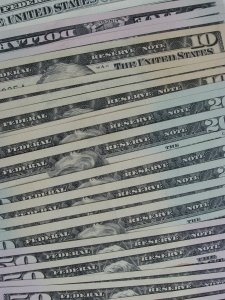 Islip, NY - July 10, 2014 - Islip Town Councilman John Cochrane Jr. and Long Island Road Commuter Council President Mark Epstein will join LIRR commuters and officials from the Ronkonkoma Chamber of Commerce at a press conference, Friday July 11, 2014 at 11:00 am, Ronkonkoma LIRR station, to discuss the economic impact of the threatened LIRR strike. Local merchants and business owners who would be affected by the walkout will also be present. The Ronkonkoma station is one of the busiest transportation hubs on Long Island and in the New York metropolitan area. Tens of thousands of commuters will be affected by the strike, as well as those taking the train from NYC and other points west to Long Island MacArthur Airport.
Officials from Long Island Tourism and Hospitality Association will be discussing the economic impact of a strike on Long Island and NYC's summer tourism industry. Thousands of visitors to the region use the LIRR for passage to the Hamptons, Fire Island and other tourist destinations. Hotel occupancy in NYC is expected to be overflowing with commuters seeking to avoid massive traffic jams on their commute to work. Islip officials will unveil contingency plans for commuters including parking options in the event of a strike, which could commence July 20 if no agreement is reached between LIRR workers and the MTA.
The LIRR is the of the nation's busiest commuter rail lines, serving over 335,000 passengers daily. The LIRR has 124 stations and more than 700 miles of track. It has branches in Manhattan, Queens, Brooklyn and Long Island.
WHEN: Friday July 11, 2014 at 11 am
WHERE: Ronkonkoma Long Island Rail Road Entrance-South Side
WHO: Islip Town Councilman John P. Cochrane Jr.
LIRR Commuter Council President Mark Epstein
Greater Ronkonkoma Chamber of Commerce Officials
Long Island Tourism and Hospitality Association Officials
Local Business Owners, Merchants and Employees
Islip Town Public Safety Officials
Islip Town MacArthur Airport Officials
Long Island MacArthur Airport Business Alliance
Join Our Weekly Newsletter

Sign up for a free weekly newsletter covering things to do, hottest local headlines, and everything Long Island! Read more here or enter your email to signup.