Update: Woman Who Allegedly Threw Dog Out of Car Arrested
The woman believed to have been caught on camera throwing a dog from her vehicle in Mastic has been arrested.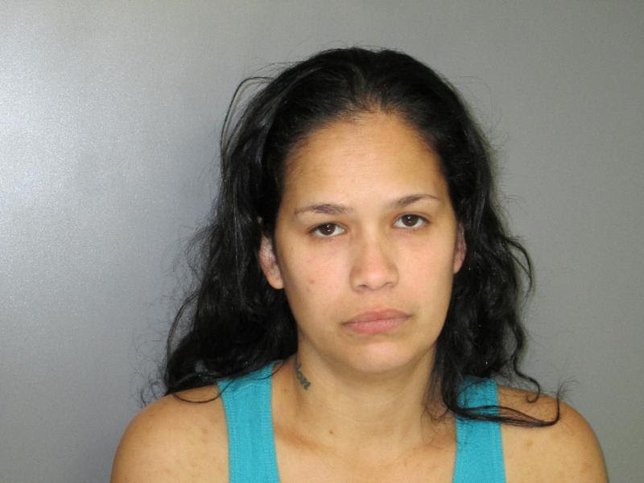 Update - July 14, 2014 - Suffolk County SPCA officials announced the arrest today of Josephine Rivera of 46 Stuyvesant Ave., Mastic as the person who allegedly threw her dog from her car and left it at a gas station in Mastic. Chief Roy Gross of the Suffolk County SPCA said that Ms. Rivera got back into her car and drove off as the dog frantically ran around the car trying to get back in. Ms. Rivera was charged with misdemeanor abandonment charge and was taken to the SCPD 7th pct. for processing. The $2,000 reward resulted in tips leading to the arrest.
Original Release - Mastic, NY - July 3, 2014 - The Suffolk County SPCA is seeking information from the public about a dog which was thrown from a car in Mastic.
Roy Gross, Chief of the Suffolk County SPCA said that in the early afternoon of June 23rd a witness stated he saw a Hispanic woman in her 30s throw a white colored small sized Toy Poodle type dog out from her car in front of the Exxon Gas Station on Montauk Hwy. in Mastic. The witness stated he had boxed the woman in with his car and got out and started talking with her, giving her a piece of his mind. The witness also stated that she was driving a white colored small sized 4 door sedan and that the woman had brown straight hair with a small lip piercing in her lower lip and a tattoo of a name written in script on the right side of her neck. The woman had 4 young children in the back seat, which none were buckled in (each approximately 3-5 years old), and an older child in the passenger front seat, according to the witness.
Chief Gross said that the incident was caught on videotape and asked that the woman turn herself in. Anyone with information is asked to call the Suffolk County SPCA at 631-382-7722. All calls will be kept confidential
Photos
Join Our Weekly Newsletter

Sign up for a free weekly newsletter covering things to do, hottest local headlines, and everything Long Island! Read more here or enter your email to signup.