NY's First $1,000 A Day Cash4Life Winner Purchased at 7-Eleven in Bayside
Sole Top prize winning Cash4Life ticket is worth at least $7,000,000; Additional prizes totaling more than $455,947 won by 102,476 players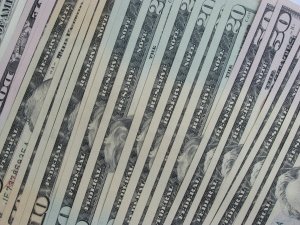 Schenectady, NY - June 24, 2014 - New York Lottery officials today confirmed that a single top prize winning ticket for last night's Cash4Life drawing was purchased at the 7-ELEVEN at 41-00 Bell Boulevard in Bayside. Lottery officials urge the ticket holder to sign the back of the ticket immediately and to contact the Lottery or visit nylottery.ny.gov to learn how to claim the prize worth at least $7,000,000.
The winning numbers for the June 23 Cash4Life drawing were 05 16 21 33 47 and Cash Ball 04.
The holder of the $1,000 a Day for Life winning ticket will have 60 days from the date the ticket is claimed and verified to decide whether to take the annuity prize or the cash value of the annuity. The cash value of the $1,000 a Day for Life is established by the associated Lottery directors prior to the drawing.
Additionally, the Cash4Life player who purchased the sole second prize winning ticket for $1,000 a Week For Life for the drawing held on June 19 has yet to claim that prize. The second-prize winning ticket with a cash value of at least $1,000,000 was purchased at Vipra, Inc., doing business as the Card Corner at 93 Main Street in East Rockaway.
Cash4Life tickets are available exclusively in New York and New Jersey and cost $2. The new game gives players on both sides of the Hudson a chance to win one of two "For Life" prizes with the purchase of a single ticket. Players select five numbers from a field of one through 60, and then select a "Cash Ball" from a field of one through four.
In addition to the for life prizes, the Cash4Life game offers seven other prize levels with cash prizes ranging from $2 to $2,500.
Ticket sales began on Friday, June 13. The first Cash4Life drawing was held June 16 at the New Jersey Lottery's drawing studio in Lawrenceville, NJ where they will continue take place every Monday and Thursday at approximately 9:00p.m. The next drawing is Thursday, June 27.
About the New York Lottery
The New York Lottery continues to be North America's largest and most profitable Lottery, contributing $3.17 billion in fiscal year 2013-2014 to help support education in New York State. The Lottery's contribution represents 15 percent of total state education aid to local school districts.
New York Lottery revenue is distributed to local school districts by the same statutory formula used to distribute other state aid to education. It takes into account both a school district's size and its income level; larger, lower-income school districts receive proportionately larger shares of Lottery school funding.
About the New York State Gaming Commission
The New York State Gaming Commission regulates all aspects of gaming and gambling activity in the state, including horse racing and pari-mutuel wagering, class III Indian gaming, video lottery terminal facilities at race tracks, the state lottery and charitable gaming.
Join Our Weekly Newsletter

Sign up for a free weekly newsletter covering things to do, hottest local headlines, and everything Long Island! Read more here or enter your email to signup.