The Rottenstein Law Group LLP Launches New Website Dedicated to Benicar Spru-Like Enteropathy Lawsuit Information
The Firm is representing a number of Benicar lawsuit clients in claims that allege use of the angiotensin II receptor antagonist medication caused sprue-like enteropathy.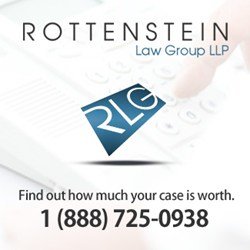 Rockville Centre, NY - June 24th, 2014 - The number of Benicar sprue-like enteropathy lawsuits has been increasing steadily, causing concern among individuals who take the drug to treat high blood pressure. The Rottenstein Law Group LLP, a national law firm that represents plaintiffs with claims stemming from injuries allegedly caused by dangerous prescription drugs and defective medical devices, has launched a website dedicated to helping guide users through the maze of figuring out if they have been harmed by this medication.

The firm's new website, www.benicarinjuryfirm.com, contains important information about the dangers of Benicar (olmesartan), and its link to sprue-like enteropathy, which is a condition characterized by severe, chronic diarrhea, and weight loss. Its symptoms can also be mistaken for Celiac disease, according to the National Institutes of Health. Moreover, plaintiffs who have filed lawsuits alleging injuries caused by Benicar claim that the drug's manufacturer, Daiichi Sankyo, failed to disclose the risk for this adverse side effect on the warning label.

"Our firm is dedicated to helping individuals determine whether or not they have cause to sue the manufacturer for adverse side effects they have experienced while taking Benicar," said Rochelle Rottenstein, principal of the Rottenstein Law Group. "Our caring and compassionate lawyers are here to make the process of obtaining compensation for medical expenses and other damages as painless as possible."

Individuals who feel they have cause to file a Benicar lawsuit should visit the website, where they will find clear, concise information about sprue-like enteropathy, and easy to understand information about what filing a lawsuit entails. Representatives are available, as well as no-cost, confidential case evaluation forms on pages throughout the site.

About The Rottenstein Law Group LLP
The Rottenstein Law Group LLP is a New York-based firm that represents clients nationwide in mass tort actions. The firm was founded by Rochelle Rottenstein, who has more than two decades of experience as a lawyer, to represent clients hurt by defective medical devices and medications. (Attorney advertising. Prior results do not guarantee a similar outcome.)

For More Information, Please Contact:
The Rottenstein Law Group LLP
Rochelle Rottenstein, Esq.
100 Merrick Road, Suite 226W
Rockville Centre, NY 11570
(212) 933-9500 (office phone)
(212) 933-9980 (facsimile)
rochelle@rotlaw.com
plus.google.com/106070664376281033016
Join Our Weekly Newsletter

Sign up for a free weekly newsletter covering things to do, hottest local headlines, and everything Long Island! Read more here or enter your email to signup.