Underage Alcohol Sale Arrests
Three arrests were made in the Town of Southampton.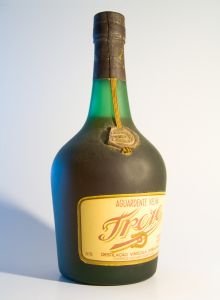 Southampton, NY - June 19, 2014 - On Wednesday June 18, 2014 the New York State Police Barracks in Riverside conducted an Underage Drinker Enforcement Operation in the Town of Southampton. During the operation three retail establishments were cited for selling alcoholic beverages to an undercover State Police operative.
Arrested and charged with Unlawful Dealing with a Child(A Misdemeanor) and Prohibited Sale of an Alcoholic Beverage(Misd.) were:
1) Karen Y. Castillo, age 24, of Flanders a clerk at Flanders Deli & Grocery, 669 Flanders Rd, Flanders.
2) Josselin Garcia-Aquino, age 20, of Riverhead a clerk at Hampton Deli, 887 Flanders Rd, Flanders.
3) Marcia D. Cole, age 52, of Riverhead a clerk at Hess Gas Mart, 816 CR-39, Southampton.
All three defendants were issued appearance tickets returnable to Town of Southampton Court.
The following establishments were also targeted and were found to be in compliance;
Thrifty Beverage Center-Riverhead

Shell Gas Mart- Hampton Bays

Melrose Deli- Hampton Bays

Bays Liquor- Hampton Bays

Hampton Bays Wines & Liquor- Hampton Bays

HamptonBeverage- Hampton Bays

Shell Gas Market-Southampton
Join Our Weekly Newsletter

Sign up for a free weekly newsletter covering things to do, hottest local headlines, and everything Long Island! Read more here or enter your email to signup.