Queens Man Gets 55 Years for Valley Stream Home Invasion
Defendant, 46, was found guilty by Nassau jury for terrorizing family during violent 2012 robbery.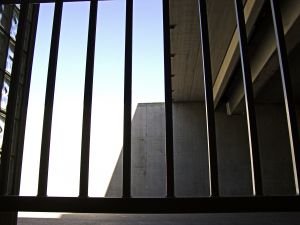 Mineola, NY - June 17, 2014 - Nassau County District Attorney Kathleen Rice announced the sentencing today of a Queens man who was convicted by a Nassau County jury for tying up and robbing members of a Valley Stream family – including four children aged 3, 5, 9, and 11.
Levy Robinson, 46, of Jamaica, was sentenced by Nassau County Court Judge David Sullivan to 55 years in prison and five years post-release supervision. Robinson was found guilty in March 2014 by a jury of four counts of Robbery in the 1st Degree (a B violent felony), two counts Robbery in the 2nd Degree (a C violent felony), three counts of Burglary in the 1st Degree (a B violent felony), one count of Assault in the 2nd Degree (a D violent felony), four counts of Criminal Possession of a Weapon in the 2nd Degree (a C violent felony), one count of Resisting Arrest (an A misdemeanor), six counts of Unlawful Imprisonment in the 2nd Degree (an A misdemeanor), and four counts of Endangering the Welfare of a Child (an A misdemeanor).
"The brutality of this defendant's crimes was matched by the bravery displayed by Officer Giron and his partners, who rescued the family targeted that night," DA Rice said. "Thanks to the quick thinking of these officers, this defendant will not be able to terrorize our communities for a very long time."
DA Rice said that on the night of Jan. 16, 2012, two men -- later identified as Robinson and Timothy Capers, 36, also of Jamaica – forced their way into a Valley Stream home at gunpoint. Six members of the family, which included four children ages 3, 5, 9 and 11, were later tied up and robbed by the men.
Officer Juan Giron of the Nassau County Police Department responded to the scene after a family member called 911 after receiving a call from one of the hostages. Officer Giron entered the home and allowed the family to escape, after which a gun battle began. After backup officers arrived and searched the house, they found Capers with a gunshot wound to the head that was later determined by the Nassau County Medical Examiner's office to be self-inflicted. Robinson was found hiding in a back bedroom in the house and arrested by police at the scene.
Officer Giron was awarded a medal of valor from the Police Department for his actions and has subsequently been promoted to detective.
After an investigation, it was found that the robbery had been set up by Varinder Singh, 25, of North Valley Stream, who did not enter the house that night. Singh pleaded to two counts of Burglary in the 1st Degree, one count of Robbery in the 1st Degree, and one count of Criminal Possession of a Weapon in the 2nd Degree in March 2013. He was sentenced to seven years in prison in July 2013.
After a three-week trial, the jury deliberated for a day-and-a-half before reaching their verdict in the case on March 24, 2014.
Assistant District Attorneys Melissa Lewis, deputy chief of DA Rice's District Court Bureau and formerly of the Major Offense Bureau, and Rachel Lasry are prosecuting the case. Robinson is represented by William Shanahan, Esq. Singh is represented by Robert Kelly, Esq.
Join Our Weekly Newsletter

Sign up for a free weekly newsletter covering things to do, hottest local headlines, and everything Long Island! Read more here or enter your email to signup.