Suffolk Legislature to Vote on Next Generation 911 Implementation Study
Hahn: "It's What's Next in Protecting Public Safety."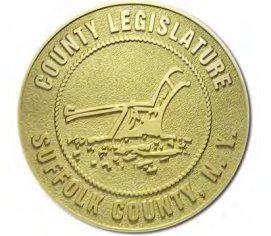 Riverhead, NY - June 16, 2014 - The Suffolk County Legislature tomorrow will vote on a bill to study the feasibility of utilizing Next Generation 911 (NG-911) Technology. The Introductory Resolution, sponsored by Legislator Kara Hahn (D-Setauket), will give the Suffolk County Police Department's Division of Information Technology 120 days to analyze the costs and benefits associated with upgrading the current 911 system to NG-911, which allows for callers to transmit text, images, video and data to operators in real-time, without needing to disconnect the call. This information can be helpful to responding officers searching for a suspect or in assessing an active scene.
The Legislature's Public Safety Committee unanimously approved the bill during its meeting last Thursday.
When: June 17, 2014 – After 4:00PM
Where: Evans K. Griffing Building
Join Our Weekly Newsletter

Sign up for a free weekly newsletter covering things to do, hottest local headlines, and everything Long Island! Read more here or enter your email to signup.