CANCELLED: Missing Person Alert: Central Islip Man with Alzheimers Found Unharmed
An elderly man suffering from Alzheimer's disease has gone missing from his Central Islip residence.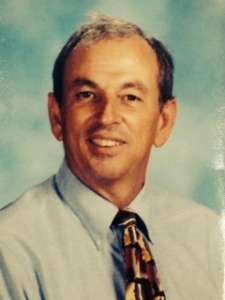 Update - 6:00 PM: Edward Rodriguez has been located, unharmed.
Below is the original alert.
Update - 4:00 PM - The SCPD has added the following information: Edward Rodriguez, 70, was last seen leaving his home at 10 a.m. and heading to Bruno's auto body, located at 101 5th Ave., Bay Shore. He was driving a 2008 blue Hyundai Santa Fe with New York license plate EDL2509.
Rodriguez, of 5 Clubhouse Circle, Central Islip, is described as white, 5 feet 11 inches tall, 175 pounds and has gray hair that is balding. Anyone with information about his location is requested to contact Third Squad detectives at 631-854-8341.
Original Alert - Central Islip, NY - June 9, 2014 - Edward Rodriguez is a 70-year-old missing vulnerable adult with Alzheimer's disease from Central Islip and he may be in need of medical attention. He was last seen at 10:05 AM in the area of Carleton Avenue. Edward was driving a 2008 blue Hyundai Sante Fe with New York registration EDL2509. He was last seen wearing blue jeans, a blue jacket, and brown shoes.
DOB: 04/24/1944
Sex: Male
HGT: 5'11"
WGT: 175 lbs.
Hair: Gray
Eyes: Green
Race: White
Case Date: 06/09/2014
Join Our Weekly Newsletter

Sign up for a free weekly newsletter covering things to do, hottest local headlines, and everything Long Island! Read more here or enter your email to signup.