104 Men Arrested for Soliciting Prostitution in Nassau County
The Nassau DA and Police Commissioner announced the conclusion of a highly successful undercover operation called "Operation Flush the Johns."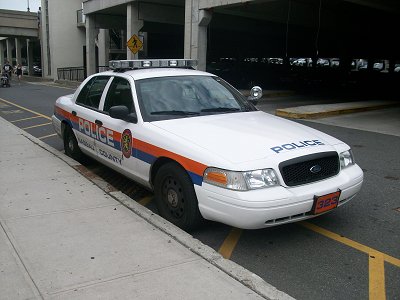 The office of Nassau County District Attorney Kathleen Rice announced today that over one hundred men were arrested in the past month-and-a-half as part of an undercover sting known as "Operation Flush the Johns." Nassau police created faked classified ads on a website commonly used to list escort and prostitution services and then arranged meetings with "johns," men accused of soliciting prostitution.
According to the DA, video footage and audio recordings were made to document the interactions between undercover officers and "johns" in hotel and motel rooms; once the suspects offered money for sex with the officers they were arrested and charged with Patronizing a Prostitute in the Third Degree. All 104 men were brought into custody between April 18th and May 24th and have pled not-guilty, but could face up to one year in prison if convicted. Lawyers, teachers, bankers, and doctors were among those caught in the sting.
This operation marks a major departure from more conservative efforts to thwart the solicitation of prostitution used in years past. Only 40 "johns" were arrested in the decade prior to "Flush the Johns."
"Sex workers are often vulnerable victims of traffickers and pimps, yet they too often remain the prime targets in prostitution investigations while the johns who fuel the exploitation are treated as mere witnesses," said Rice. "My office and the police department are turning the tables on the illogical and immoral nature of that equation."
Rice stated that she hopes future solicitation will decline as a result of this operation. "The commission of this specific crime is dramatically affected by the perceived risk of getting caught… We are giving fair warning to johns that the risk is growing rapidly."
[Source: Nassau DA]
Join Our Weekly Newsletter

Sign up for a free weekly newsletter covering things to do, hottest local headlines, and everything Long Island! Read more here or enter your email to signup.