SCPD Advisory: Wanted for Fatal Hit and Run
Police are looking for the man who fatally struck a pedestrian in Riverhead.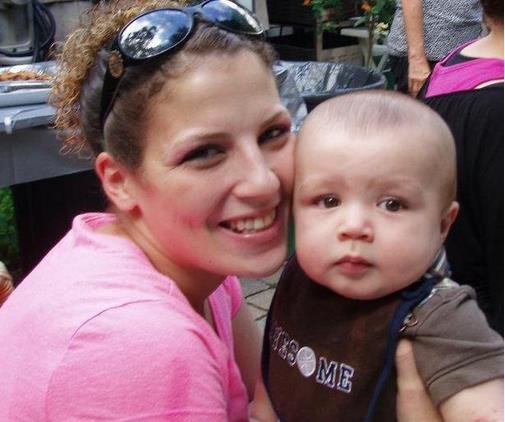 Riverhead, NY - May 29, 2014 - Suffolk County Crime Stoppers and the Riverhead Police Department are seeking the public's help to identify and locate the man who fatally struck a female pedestrian in Riverhead last year.
On Tuesday, July 16, 2013, the driver of a 2000 Cadillac was traveling east on County Road 58, near Woodcrest Avenue, when he struck and killed Kristina Tfelt, a 26-year-old single mother. The Cadillac was reported stolen minutes after the crash.
The suspect, who fled the scene on foot, is described as a black male with light to medium brown skin. He was clean-shaven and had a medium build. Anyone with information regarding this crash is asked to call the Riverhead Police Department at (631) 727-4500 ext. 318. To the right is a picture of the victim and her baby.
Suffolk County Crime Stoppers offers a cash reward of up to $5,000 for information that leads to an arrest. Anyone with information about this crime is asked to call anonymously to Crime Stoppers at 1-800-220-TIPS. All calls will be kept confidential.
Join Our Weekly Newsletter

Sign up for a free weekly newsletter covering things to do, hottest local headlines, and everything Long Island! Read more here or enter your email to signup.