Troopers Arrest Center Moriches Man After Pursuit
The suspect was arrested for speeding, assault, fleeing a police officer, and other charges.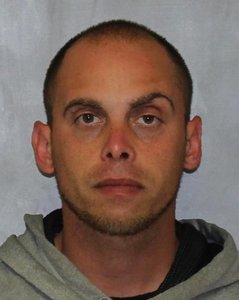 Southampton, NY - May 19, 2014 - On May 18, 2014, at approximately 6:10 AM, Troopers attempted to stop a 2013 Hyundai Elantra for speeding on State Route 27 westbound east of County Road 111 in the Town of Southampton. The operator, later identified as Michael Kay, DOB 12/30/80, of Center Moriches, failed to stop and attempted to evade the trooper. Kay drove to his residence where he exited the vehicle and ran into the residence. The trooper observed a passenger in the vehicle with blood on her face. She advised the trooper that Kay was her fiancé and he had punched her in the face earlier. The trooper approached the residence where a female answered the door and the suspect surrendered. Kay was arrested for Unlawfuly Fleeing a Police Officer 3rd degree, Assualt 3rd degree, Aggravated Unlicensed Operation 3rd degree, all misdemeanors, and numerous Vehicle and Traffic Law violations. Kay was held for arraignment in Southampton Town Court.
Join Our Weekly Newsletter

Sign up for a free weekly newsletter covering things to do, hottest local headlines, and everything Long Island! Read more here or enter your email to signup.