MTA Holds 27th Annual Auditions for Music Under New York
60 Musical Acts Vie for Coveted Spots Performing in New York's Transit System.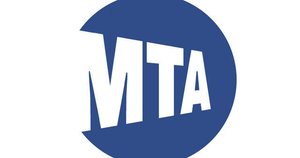 New York, NY - May 13th, 2014 - A selection of 60 soloists and groups are expected to perform in Grand Central Terminal today during Metropolitan Transportation Authority's 27th annual auditions for its Music Under New York program. The auditions are held to add new talent to the program, which is administered by MTA Arts for Transit & Urban Design (AFT) and presents more than 7,500 performances annually in the MTA's subways and railroads. The auditions feature performances that represent the diversity of music and its genres, including Aboriginal didgeridoo, bluegrass, Brazilian jazz, traditional Chinese orchestral music, soul, and klezmer. AFT also plans to unveil a new logo for the program by the acclaimed design firm Pentagram. It is the first redesign of the program's logo in 10 years.
"Music Under New York is the epitome of the New York experience. Live musical performances resonate with New Yorkers and visitors alike as they travel on the subway," said Sandra Bloodworth, director of Arts for Transit & Urban Design. "With such an enormous talent pool, we are able to present a diverse roster of amazing musicians. Our new logo evokes a classic design identifiable throughout the world as belonging to the New York City subway."
At the auditions, the musicians are allowed five minutes to perform for a panel of 35 judges consisting of musicians, performing arts professionals, MTA representatives and others. The acts are scored on the criteria of quality, variety, and appropriateness for the mass transit environment. Approximately 20 performers will be added to the Music Under New York roster after the auditions. The MTA will announce the names of the performers who have been accepted in the coming weeks.
All performers can play in the New York City Transit subway system as long as they follow NYCT's rules of conduct, which are enforced by the New York Police Department. Performers on the Music Under New York roster are hosted at 30 specific locations, based on a schedule revised every two weeks.
The audition will offer a preview of the new Music Under New York identity. Pentagram also created the branding for the 30 performance spaces within the transit system based on MTA New York City Transit's familiar subway signage. Paula Scher, the principal at Pentagram who created the design, said it was a challenge creating a brand that stands out in the frenetic transit environment.
"The new identity for Music Under New York connects music and the subway system in a logical and musical way," Scher said.
Short documentary films by filmmaker Jenny Schweitzer also will be shown at 12:00 p.m. She created a series titled "Rhythm in Motion" that highlights musicians from the Music Under New York program in association with AFT. Her work has been selected for film festivals including Hot Docs Canadian International Documentary Festival, Aspen Shortsfest and the Seattle International Film Festival.
Bob Holman, proprietor of the Bowery Arts + Science and the Bowery Poetry Club, serves as emcee for the event for the eighth year.
Paula Scher, principal of Pentagram, is one of the world's most acclaimed graphic designers. She was a record cover art director at Atlantic Records and CBS Records in the 1970s and 1980s. She has been a principal in Pentagram's New York office since 1991. She has designed identity and branding for clients including the Public Theater, the Museum of Modern Art, Jazz at Lincoln Center, The Metropolitan Opera, the New York Philharmonic, and the High Line. Scher has served on the Design Commission of the City of New York since 2006. Her work is in the permanent collections of the Museum of Modern Art and other institutions. In 2013 she received the National Design Award for Communication Design. She is the author of "Make It Bigger" (Princeton Architectural Press, 2002) and "MAPS" (Princeton Architectural Press, 2011).
Jenny Schweitzer, a New York City-based filmmaker, has spent the last 15 years primarily producing independent feature films. Under her company, Notable Features, she creates short video content.
Through Music Under New York, more than 350 individual performers and ensembles participate in more than 7,500 performances in approximately 30 locations throughout the transit system annually. A variety of performers entertain the public, such as classical strings, jazz ensembles, world music bands, folk, a cappella groups, singer-songwriters and more, playing instruments ranging from Gambian kora, Korean drum, West Indian steel drums, Andean pipes, cello, Celtic and baroque harps to guitars, violins, hammered dulcimers and musical saws.
MTA Arts for Transit & Urban Design (AFT) encourages the use of mass transit in the metropolitan New York area by providing visual and performing arts in the transit environment. Its permanent art program is one of the largest and most diverse collections of site-specific public art in the world, with more than 300 commissioned works by world-famous, mid-career and emerging artists. AFT also produces award-winning graphic art, photography installations and live musical performances through Music Under New York, and relaunched the Poetry in Motion program in collaboration with the Poetry Society of America. AFT serves more than eight million people who ride MTA subways and commuter trains daily and strives to create meaningful connections between sites, neighborhoods, and people. For more information, please visit www.mta.info/art.
Join Our Weekly Newsletter

Sign up for a free weekly newsletter covering things to do, hottest local headlines, and everything Long Island! Read more here or enter your email to signup.