NCPD: Uniondale Man Arrested for Menacing, Criminal Possession of a Weapon
Defendant accused of threatening a 31-year-old woman with a semi-automatic firearm.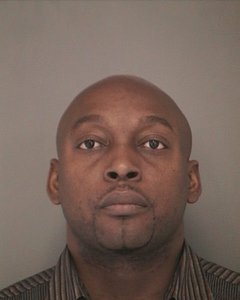 Uniondale, NY - May 10, 2014 - The First Squad reports the arrest of a Uniondale man that occurred on Friday, May 9, 2014 at 10:05 p.m. in Uniondale for Menacing.
According to detectives, the defendant Lindon R. Mclean, 43 of 228 Pamlico Avenue drove to a home on Edward Street, Baldwin where he displayed a dark black semi-automatic firearm and threatened a 31 year old female victim who was sitting in a vehicle at that location. Mclean fled in a Lexus in an unknown direction. Bureau of special Operations officers located the defendant in the vehicle in front of his residence and placed him under arrest without incident. They recovered a loaded .45 caliber handgun from the vehicle.
Mclean is charged with Menacing 2nd degree, Criminal Possession of a Weapon 2nd degree, and Criminal Possession of a Weapon 3rd degree. He will be arraigned on Saturday May 10, 2014 at First District Court in Hempstead.
Join Our Weekly Newsletter

Sign up for a free weekly newsletter covering things to do, hottest local headlines, and everything Long Island! Read more here or enter your email to signup.