Attention Pet Owners: Mangano And Bosworth Announce Free Rabies Vaccination Clinic for Dogs, Cats, and Ferrets
Clinic will be held May 10th at 12 PM.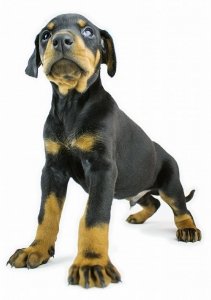 Port Washington, NY - May 9, 2014 - Nassau County Executive Edward P. Mangano, in partnership with the Town of North Hempstead, today announced free rabies vaccinations for dogs, cats and ferrets. Open to all Nassau County residents, the vaccination clinic will be held on Saturday, May 10th from 10:00 a.m. to 12:00 p.m. at the Town of North Hempstead Animal Shelter located at 75 Marino Avenue in Port Washington.
"This vaccination clinic is a great opportunity for pet-owners to protect their pets against rabies," said County Executive Mangano. "I invite all pet-owners to take advantage of this free vaccination clinic, and I thank Town of North Hempstead Supervisor Judi Bosworth for partnering with Nassau County to protect our pets."
Rabies, an infectious viral disease, affects the nervous system of humans and other mammals. Rabies is transmitted by the bite of a rabid animal. However, the virus may also be transmitted when the saliva of a rabid animal comes into contact with cut, open, or scratched skin lesions. "Rabies vaccinations for all dogs, cats and domesticated ferrets are required by New York State law," said Health Commissioner Dr. Lawrence Eisenstein. "Having up-to-date rabies vaccinations can eliminate the need for pets to be euthanized or strictly quarantined for six months, should they come in contact with animals that are known to carry and transmit the virus."
Join Our Weekly Newsletter

Sign up for a free weekly newsletter covering things to do, hottest local headlines, and everything Long Island! Read more here or enter your email to signup.