Bronx-Whitestone Bridge Queens Approach Night Work
Drivers exiting to 14th Avenue Ramp Must Use Right Lane.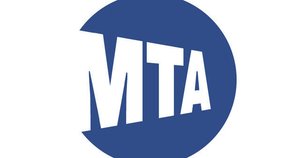 Queens, NY - May 6th, 2014 - With the next stage of construction set to begin as part of the Bronx-Whitestone Bridge's $109 million Queens approach reconstruction and rehabilitation project, two of three southbound lanes heading into Queens will be closed during overnight hours on May 9-10 and May 12-13.
Once the new work zone is established, drivers who plan to exit onto the 14th Avenue ramp must stay in the right lane when traveling over the bridge. This traffic pattern will be in effect for approximately six weeks.
The lane closures will be in effect 11 p.m. to 7 a.m. Fri., May 9 into Sat., May 10 and 10 p.m. to 5 a.m. on Mon., May 12 into Tues., May 13. All work is dependent on good weather. There will be no work during Mother's Day weekend.
A movable barrier will continue to be used to maximize lane capacity during peak drive times with three lanes into the Bronx from 6 a.m. to 9 a.m. and three lanes into Queens from 3 p.m. to 7 p.m. and on weekends.
The Queens approach work includes lane-by-lane demolition and reconstruction of the 1,010-foot-long approach roadway leading up to the bridge, the addition of new safety shoulders, and the rehabilitation of the southbound 14th Avenue exit ramp.
The project was awarded jointly to E.E. Cruz, of Manhattan, and Tully Construction Co., in July 2011 and is expected to be completed in early 2015. The contractor has finished reconstructing the bridge's support foundations; adding six double arch piers and a new abutment to support the roadway's wider, 12-foot lanes and safety shoulders.
Join Our Weekly Newsletter

Sign up for a free weekly newsletter covering things to do, hottest local headlines, and everything Long Island! Read more here or enter your email to signup.