Concern over Controversial Ingredient in Coca-Cola Products Addressed
Popular sports drinks and citrus-flavored fountain drinks are up for change with the removal of a controversial ingredient related to flame retardants.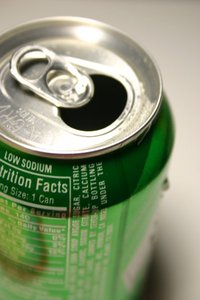 If you looked over at the ingredients list on some of Coca-Cola's drink products, you'll notice the inclusion of brominated vegetable oil (BVO). To the typical consumer, it may sound harmless, but research into it further as vegetarian teenager Sarah Kavanagh did and you'll find out that it contains an element found in flame retardants.
After petitioning through Change.org in 2012 for Pepsi to remove the ingredient from its Gatorade products, Kavanagh went on to petition for Coca-Cola to remove the ingredient from Powerade products.
Having successfully attracted the signatures of 200,000 supporters on the Pepsi petition and almost 60,000 signatures on the Coca-Cola petition, both companies have taken action to address consumer concerns.
Pepsi announced in 2013 that it would replace the ingredient in Gatorade products and Coca-Cola announced on Monday that it will too – not only from Powerade products, but all its products by the end of the year.
BVO is used as a flavoring stabilizer that is also found in fire retardants. While the company stands by its message that BVO is safe to use, the Center for Science in the Public Interest, a food safety watchdog group thinks otherwise. According to reporting from Reuters, it's a "poorly tested and possibly dangerous food additive and there's no reason to use it in Gatorade or other drinks."
The U.S. Food and Drug Administration (FDA) also dropped the ingredient from its "Generally Recognized as Safe" list of food ingredients in 1970. The FDA continues to permit the use of BVO on an interim basis until additional study is completed.
Coca-Cola's Powerade product in fruit punch and strawberry lemonade flavors dropped BVO earlier this year. Other products like Fanta, Fresca and other citrus-flavored fountain drinks will also have the ingredient removed.
Join Our Weekly Newsletter

Sign up for a free weekly newsletter covering things to do, hottest local headlines, and everything Long Island! Read more here or enter your email to signup.