One Dead, One in Critical Condition After Albertson House Fire
Two elderly victims were found inside the home.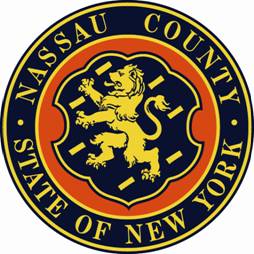 Albertson, NY - April 22, 2014 - The Arson Bomb Squad reports the details of a House Fire that occurred on Tuesday, April 22, 2014 at 10:40 AM in Albertson.
According to detectives, 911 received a call for a house fire on Park Lane Drive. Third Precinct Police Officers James Duignan (28 year veteran) and Scott Thiel (19 year veteran) arrived at the scene and found a fully engulfed home. The officers were able to gain entry through the front door and found an 86 year old female victim unconscious on the floor. After removing the victim, the officers re-entered the home and found a 95 year old male victim unconscious approximately 6 feet further inside. After being removed from the home, both victims were transported to a local hospital. The male victim was pronounced dead by hospital staff. The female victim is listed in critical condition. Albertson, Williston Park, East Williston and Mineola Fire Departments responded to the scene with 100 firefighters and 20 pieces of apparatus to extinguish the fire.
Join Our Weekly Newsletter

Sign up for a free weekly newsletter covering things to do, hottest local headlines, and everything Long Island! Read more here or enter your email to signup.