Schumer Opens State-of-the-Art Utility Control Center that Will Save Ratepayers Hundreds of Millions of Dollars
State-of-the-Art Control Center Facility is Replacing Oldest Control Center in the Country – Control Center Came Online in December 2013.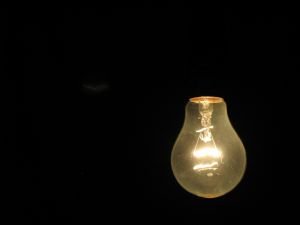 New York, NY - April 15, 2014 - Today, U.S. Senator Charles E. Schumer attended the grand opening of the new New York Independent System Operator (NYISO) Utility Control Center, which received a $74 million investment thanks in part to Senator Schumer's efforts to secure a $37 million Department of Energy (DOE) grant for Smart Technology Initiatives. Schumer said that this Utility Control Center – and the federal investment in smart grid technology – will lower energy costs for families and small businesses across New York, and protect the grid from future blackouts. The investment, half of which was funded through a Department of Energy grant, will save approximately $200 million per year in energy costs by improving the quality of the grid and installing new technology to improve energy efficiency. Schumer also participated in a groundbreaking ceremony in 2011 to mark the beginning of the construction of the NYISO control center. Schumer explained that the massive blackout in 2003 was caused in part by a lack of real-time information about changes in the power grid; if the same circumstances in 2003 occurred now, it is likely the new Utility Control Center would be able to react and prevent a major blackout. Schumer also noted that the new Utility Control Center has been in operation since December 2013; without it, Schumer noted, electricity price spikes this winter could have potentially been even higher than they were.
"Today, we're not just opening a state-of-the-art facility, but we're flipping the switch on a major cost-saver for residents throughout New York State," said Senator Schumer. "This new digital control center will save ratepayers hundreds of millions of dollars every year, and help stave off the kind of blackouts that can cripple wide swathes of the state and drive the economy to a total stand-still. NYISO has recognized the importance of creating a 21st century grid to support our 21st century economy here in New York, and the opening of this facility is a major component of that effort."
The smart grid installations and construction of a brand new control center will help NYISO improve the reliability of the power grid, and streamline the efficiency of power transmission. The control center will serve as a sort of central nervous system for New York's power grid, where changing conditions and data from all over the state can be received, interpreted, and then used to more efficiently allocate power to families and small businesses. The technological improvements and resulting grid will lead to about $200 million in savings each year throughout New York.
The control center facility will be a boon to the local Rensselaer economy, housing an additional twenty employees. The current control center in Guilderland will undergo a comprehensive overhaul to serve as the backup command center.
Schumer strongly supported the $74 million smart grid initiative, which involves installing capacitor banks and phasor measurement units (PMUs) on the transmission system throughout New York. The capacitor banks will save consumers millions each year by reducing the amount of electricity that is lost when carried over long distances along the more than 10,000 miles of power lines in the state. The phasor measurement units will help provide grid operators with critical data about performance in the grid, allowing them to make adjustments and improve overall efficiency, saving additional funds. The PMU network in New York can now be linked with those in New England, the mid-Atlantic, Canada, and other regional grids to prevent blackouts like the one that hit the Northeast in 2003.
"Gone are the days when we're tossing money and power overboard as electricity goes from one end of the state to the other," continued Schumer. "This new control center is going to put money back in the bank for families and small business owners."
Join Our Weekly Newsletter

Sign up for a free weekly newsletter covering things to do, hottest local headlines, and everything Long Island! Read more here or enter your email to signup.