Zove Announces Candidacy for NYS 8th Assembly District
Local Commack resident, Jason Zove, promises leadership and fresh ideas.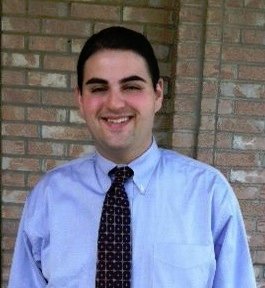 Commack, NY - April 1, 2014 - As campaign season is officially underway, the Eighth Assembly District, which encompasses the Town of Smithtown and the northern portion of the Town of Islip, will be introduced to a fresh face and bold new ideas as Commack resident Jason Zove gears up for a battle in the Eighth Assembly District.
"It's an honor and a privilege to have the opportunity to run for the New York State Assembly's 8th District," said Zove. "The voters of this district deserve a representative who will fight for Long Island families and put their best interests first, and I plan to do just that."
Zove has developed his passion for public policy while serving as a Community Liaison and Legislative Aide in the Suffolk County Legislature since 2010, working for Presiding Officer William J. Lindsay followed by current Legislator Bill Lindsay III. Zove promises to continue his commitment to public service, growing our local economy and bringing fresh ideas and more accountability to the New York State Assembly.
"My passion is to serve the residents of Suffolk County, and I know that the success of our county is vital to the success of New York State," said Zove. "We must set the bar high to ensure that our state is a leader in economic growth, environmental sustainability and a place where our children have the resources to excel inside and outside of the classroom."
Zove, a graduate of Commack High School, was a dual major in Secondary Education and History at Hofstra University and earned his Master's Degree at SUNY Stony Brook.
"It is crucial that local residents and lawmakers are educated about how to maintain our educational system and enhance its resources, and the best way to do this is to have someone from the field step forward and run for public office," said Zove. "Having a background in education and actively being involved with the day-to-day operations of government, I plan to make the New York State Assembly more transparent and will fight to cut government red tape so that local business owners and families can stay in Suffolk County."
Join Our Weekly Newsletter

Sign up for a free weekly newsletter covering things to do, hottest local headlines, and everything Long Island! Read more here or enter your email to signup.