Suffolk SPCA: April is Prevention of Cruelty to Animals Month
What should you do if you suspect cruelty to an animal?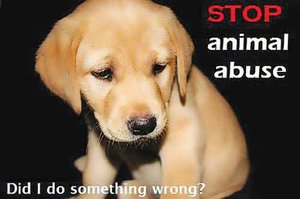 Suffolk County, NY - April 1, 2014 - Animal cruelty is defined as unjustifiable and intentionally or negligently causing extreme physical pain, suffering or death to an animal.
As a witness, you will need to be able to provide information about the situation, such as:
WHAT is happening, i.e. a description of the incident(s) - this may include information about an animal's physical condition and/or an act that was committed against the animal.

WHO is committing the offense - name & description of the person or persons, as well as a description of their vehicle (if applicable) with a license plate number - as much information as you can gather.

WHERE is the incident occurring - specific location, including address & cross streets.

WHEN did the incident occur - date & time.
Please join us in our mission to stop animal cruelty.
Join Our Weekly Newsletter

Sign up for a free weekly newsletter covering things to do, hottest local headlines, and everything Long Island! Read more here or enter your email to signup.