Long Island Ducks & Long Island Cares Announce 2014 Food Drive Schedule at Bethpage Ballpark
Long Island Cares, Inc. and the Long Island Ducks announce series of food drives to raise awareness of hunger during the 2014 season.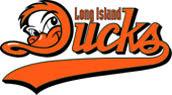 Central Islip, NY - April 1, 2014 - When the Long Island Ducks begin their 2014 season, the issue of hunger on Long Island will once again be getting a significant boost during all home games as a result of an agreement between the Ducks and Long Island Cares, Inc.-The Harry Chapin Food Bank. Both organizations have worked closely together during the past four years to raise awareness about the significance of hunger and food insecurity in our local communities with the Ducks sponsoring a series of food drives in partnership with WALK Radio during all Sunday home games. The food drives have raised thousands of pounds of food and attracted new volunteers to the regional food bank and hunger assistance organization founded by the late singer, Grammy Award winning songwriter and social activist Harry Chapin.

With a documented increase in the number of individuals and families continuing to be impacted by unemployment and a poor economy, and with a growing number of children, elderly and veterans in need of food and community support the Ducks have once again joined with the regional food bank in order to raise awareness of the many services provided to the community by Long Island Cares and to collect even more donations of food than in the past.

This season, the Ducks will encourage their fans to bring donations of non-perishable food to every Sunday home game for a total of 10 food drives. "This is an outstanding opportunity for our organization to continue our partnership with the Long Island Ducks and to reach even more people who might want to help us in our efforts to feed and support our neighbors in need," said Paule Pachter, Executive Director, Long Island Cares, Inc. "We are extremely grateful to the Ducks' management for sharing our vision by offering us so many opportunities to increase public awareness about hunger in our region that continues to be felt by more than 320,000 people in our local communities."

FOOD DRIVE DATES
May 18 at 1:35 PM

June 1 at 1:35 PM

June 22 at 1:35 PM

July 6 at 5:05 PM

July 20 at 5:05 PM

August 3 at 5:05 PM

August 17 at 5:05 PM

August 24 at 5:05 PM

August 31 at 5:05 PM

September 21 at 1:35 PM
For more information about the Long Island Cares' schedule and special events visit www.licares.org or www.Facebook.com/licares or follow us on Twitter @longislandcares
Join Our Weekly Newsletter

Sign up for a free weekly newsletter covering things to do, hottest local headlines, and everything Long Island! Read more here or enter your email to signup.