NCPD: Robbery at Wantagh McDonald's Ends in Arrest
A woman was robbed in a Wantagh McDonald's, but followed the suspect until police could arrest her.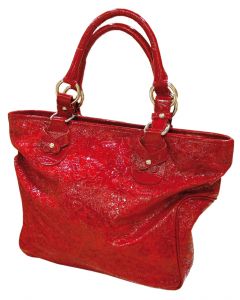 Wantagh, NY - March 29, 2014 - The Seventh Squad reports the details of a Robbery that occurred at 8:25am in Wantagh on March 29, 2014.
According to Detectives, a female victim, 44, while inside McDonalds located at 1946 Wantagh Avenue left her pocketbook unattended as she cleaned off the table. Defendant Michelle L. Hendrickson, 31, of 3541 Naomi Place Seaford did grab the pocketbook and attempted to leave the store. The victim attempted to grab back her bag, a struggled ensued and the defendant was able to exit the store with the pocketbook. The victim followed the defendant to the train station where Officers placed the defendant under arrest without incident. The victim's property was recovered and no injuries were reported.
Defendant Hendrickson is charged with Robbery 3rd Degree and will be arraigned on March 30, 2014 in First District Court 99 Main Street Hempstead.
Join Our Weekly Newsletter

Sign up for a free weekly newsletter covering things to do, hottest local headlines, and everything Long Island! Read more here or enter your email to signup.