Cuomo Holds Summit Benefiting Veterans and Military Families in New York
Providing jobs, affordable housing and educational opportunities for veterans and military families were on the summit's agenda.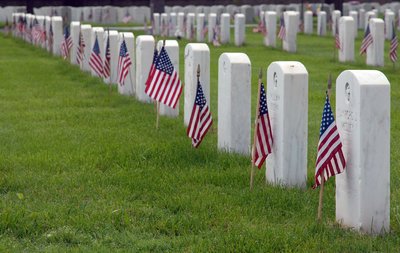 On Thursday, Governor Andrew M. Cuomo held the first New York State Veterans and Military Families Summit, during which he announced initiatives to benefit military families and veterans throughout New York State.

Leaders from 36 Veterans groups, 11 representatives from military bases in New York, 28 administrators from educational institutions, 18 executives from private businesses all took part in the summit along with Cuomo.

"Today's summit is about taking action so more New York Veterans can realize the American Dream they fought to protect. And when we invest in our Veterans and military families, it pays dividends. We need their skills and leadership as we continue rebuilding the Empire State," Cuomo stated in a press release.

Cuomo went on to point out New York State's significance for the United State's military. Fort Drum, located in upstate New York, is the largest military base in the Northeast. It is home to 18,000 soldiers and another 18,000 military family members, and employs around 4,000 civilians. United States Military Academy at West Point, which is also located in New York State, is the oldest service academy in the nation.

Nearly 900,000 call New York State home, about 72 percent of whom served the military during periods of active combat.

During the summit, Cuomo announced five initiatives that will provide employment opportunities for veterans as well as their families. He also announced that State of New York Mortgage Agency (SONYMA) will be donating $50 million to a program providing affordable housing for military families. There will also be two separate initiatives providing educational opportunities for veterans at SUNY and CUNY schools, as well as safeguarding the education of military children.

Other programs were announced as well, including programs to benefit the mental health of veterans, expediting veterans' federal disability claims, as well as several other initiatives.

[Source: Governor Andrew M. Cuomo]
Join Our Weekly Newsletter

Sign up for a free weekly newsletter covering things to do, hottest local headlines, and everything Long Island! Read more here or enter your email to signup.