Malian National Indicted for Murder of U.S. Diplomat to be Arraigned Today in Brooklyn Federal Court
A Malian citizen will be on trial for the murder and attempted murder of US Embassy personnel stationed in Niamey, Niger in December 2000.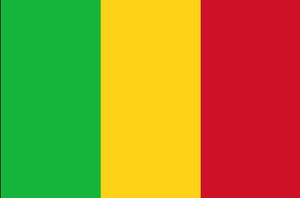 New York, NY - March 13, 2014 - Alhassane Ould Mohamed, also known as "Cheibani," a Malian citizen charged with the murder and attempted murder of United States Embassy personnel stationed in Niamey, Niger in December 2000, will be arraigned today at 2:00 p.m. in the Eastern District of New York. Mohamed was extradited to the United States by the Malian government, and today will be his first appearance on these charges in the United States.
The charges were announced by Loretta E. Lynch, United States Attorney for the Eastern District of New York, and George Venizelos, Assistant Director in Charge, Federal Bureau of Investigation (FBI), New York Field Office.
"The investigation indicates that the defendant and his confederate brazenly shot and killed U.S. diplomat William Bultemeier in Niger and wounded U.S. Marine Christopher McNeely as he bravely risked his life to attempt to save his colleague. Today's extradition shows that the sacrifice of Mr. Bultemeier and the courage of Staff Sergeant McNeely in service to this country have not been forgotten. The tireless efforts of the United States in bringing the defendant to face these charges demonstrate our commitment to bringing to justice those charged with harming our diplomats and embassy personnel," stated United States Attorney Lynch. Ms. Lynch expressed her grateful appreciation to the governments of Mali and Niger for their exceptional assistance and cooperation in this investigation.
"An attack on U.S. government personnel, whether domestic or abroad, is an attack on the United States. The extradition of the defendant by the Malian government to the United States to face charges of murdering U.S. diplomat Bultemeier and attempting to murder Staff Sergeant McNeely is a testament to the cooperative efforts of our law enforcement and international partners. The arms of our justice system are long and far-reaching, and this case should send a clear message to all fugitives: the U.S. Government will not rest until they are brought to justice for their crimes," stated FBI Assistant Director-in-Charge Venizelos.
According to the indictment, in the early morning hours of December 23, 2000, the defendant and a co-conspirator accosted a group of employees of the United States Embassy in Niger as they left a restaurant in Niamey, Niger. Carrying a pistol and an AK-47 assault rifle, the two men approached Department of Defense official William Bultemeier as he was about to enter his car, a white sport utility vehicle bearing diplomatic license plates clearly indicating that it belonged to the United States Embassy. The defendant demanded that Mr. Bultemeier turn over the keys to the diplomatic vehicle and shot Mr. Bultemeier with the pistol. Staff Sergeant Christopher McNeely, the Marine Detachment Commander for the United States Embassy in Niger at the time, ran to Mr. Bultemeier's aid. The defendant's co-conspirator then fired his AK-47 at Mr. Bultemeier and Staff Sergeant McNeely, hitting them both. After rifling through Mr. Bultemeier's pockets to get the car keys, the defendant and his fellow assailant drove away in the United States Embassy vehicle.
Mr. Bultemeier died of the injuries inflicted by the gunshot wounds. Staff Sergeant McNeely survived the shooting and later retired from the Marine Corps as a Master Sergeant.
On September 13, 2013, a grand jury in the Eastern District of New York returned a sealed indictment charging the defendant with one count of murdering an internationally protected person, in violation of Title 18, United States Code, Section 1116(a), and one count of attempting to murder an internationally protected person, in violation of Title 18, United States Code, Section 1116(a). At the request of the United States, the Malian government thereafter commenced extradition proceedings against the defendant in December 2013, and he was ordered extradited in January 2014 in accordance with the Convention on the Prevention and Punishment of Crimes against Internationally Protected Persons.
The charges in the indictment are merely allegations, and the defendant is presumed innocent unless and until proven guilty.
The government's case is being prosecuted by Assistant United States Attorneys Zainab Ahmad and Celia Cohen, with assistance from Trial Attorney Jennifer Levy of the Justice Department's Counterterrorism Section and Trial Attorney Dan E. Stigall of the Justice Department's Office of International Affairs.
Join Our Weekly Newsletter

Sign up for a free weekly newsletter covering things to do, hottest local headlines, and everything Long Island! Read more here or enter your email to signup.