NCPD Looking for Credit Card Thief
A woman stole a credit card at a Nassau Costco and later attempted to use it at a McDonald's.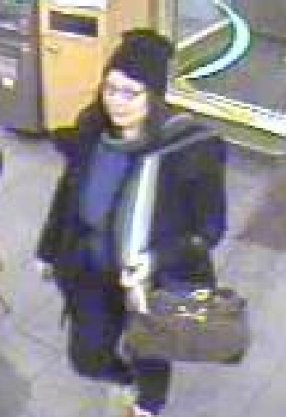 North Lawrence, NY - March 12, 2014 - Crime Stoppers and the Nassau County Police Department are seeking the public's help in identifying the pictured subject in connection with a Grand Larceny which occurred in North Lawrence, New York.
On Tuesday, December 10, 2013, at approximately 6:15 p.m., the pictured subject was present at Mc Donald's located in Springfield Gardens, N.Y attempting to make a fraudulent purchase with the victim's stolen American Express credit card. The credit card was stolen from the victim's pocketbook while she was at Costco located at 605 Rockaway Turnpike, North Lawrence. The subject fled the scene in an unknown direction.
Crime Stoppers is asking anyone who can identify the subject, or with any information about this crime to call our toll free hotline: 1-800-244-TIPS (8477).
Join Our Weekly Newsletter

Sign up for a free weekly newsletter covering things to do, hottest local headlines, and everything Long Island! Read more here or enter your email to signup.